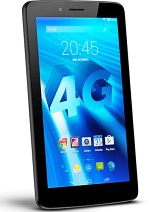 D
I have got this product from my mobile provider as a bonus with two-year data connection contract. I pay some two dollars a month for this device.
This is my first tablet so far, and I am generally satisfied with it´s functions and layout.
Yes, the battery does not last very long, especially when GPS navigation is running. I had problems to ensure prolonged function in my car with GPS, as even with a common car charger connected, the battery was slowly discharging. It really needed a 2Amp USB charger to keep it working as a car GPS navigation device.
Another battery nuissance - at a level of battery about 20% the device often switches off unexpectedly and fefuses to be switched on until charger is connected. Then the charging starts from those 20% up. This failure was claimed to vendor, device serviced (batery was replaced), but in short time it is the same problem again.
Nevertheless, I consider the product usable, with good functionality, using it as navigation device both on the road and at sea. Having a good power-bank as auxilliary power supply is a good idea to avoid unexpected blackout.
Total of 1 user reviews and opinions for Allview Viva H7 LTE.