Along with a bunch of new tablets, Amazon has also announced an updated version of its Fire OS for the tablets. Called Fire OS 4 (codename "Sangria"), the update is based on Android 4.4 KitKat and brings UI changes and a handful of new features.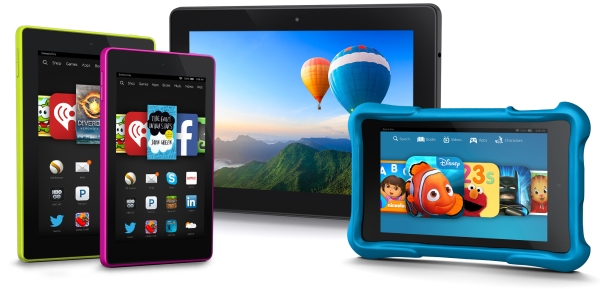 Amazon has tweaked the UI of the OS in version 4. There are now also profiles, so different users can have different email, Facebook, and Twitter, and device settings accounts on one device.
One of the new features is ASAP, or Advanced Streaming and Prediction. It predicts which movie or TV show episode you are going to watch next and starts them instantly. There is also Smart Suspend, which based on the usage pattern, intelligently suspends wireless connectivity to increase standby time by up to 25%.
The new Fire OS 4 includes Family Library, which lets you share your apps, games, books, movies, etc. from one Amazon account with other Amazon members in your family.
Lastly, Amazon has added Firefly, a feature that first debuted on the Fire phone, to the tablets, although it is only available on the Fire HDX 8.9.
The Fire OS 4 is shipping on the new 4th generation Kindle Fire tablets and will be available as a free update to 3rd generation devices. The Fire phone will get OS 4 early next year.
?
No mate you must be drunk not to buy a fire phone when it only cost £99 contract free who's laughing now mmmmmm I guess that's me lol
D
Spot on name, you'd need to be drunk to buy an Amazon phone.