200GB of microSD storage for $80 was a good deal, but for the next 18 hours, you can get the same storage for just $60.
Amazon.com is running a promotion on the SanDisk card. The card is rated at 90MB/s read speed ("1,200 photos in a minute") and can hold 200 hours of FullHD video.
Adorama is selling the same card at $80. Soon, Amazon will be back on that price too.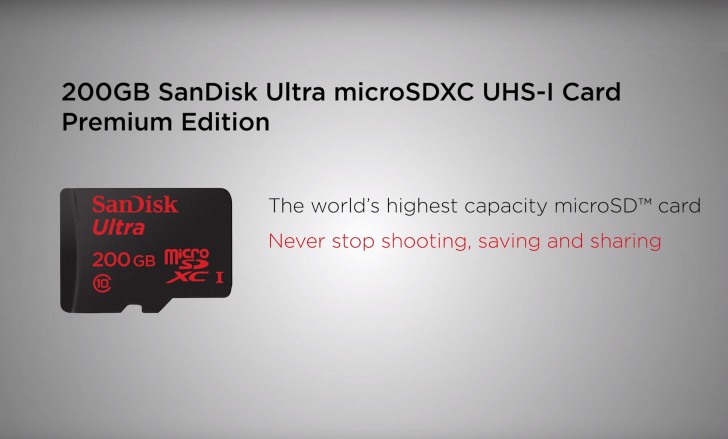 A
I got that same card when it was $ 250 even before it was officially launched :\ But I didn't buy one I got it with my LG V10 :D lol and it took only 4 months for such a huge price drop. 250--->60 Damn.
?
Nuuuuooooooooooooo!!!!!!! I missed it
J
You bought too late sir. I bought 3 at $60 each.