Amazon sold out all its voice-activated Echo speakers, reported Bloomberg earlier. The $179.99 Echo ($139.99 holiday price) will be available for purchase in January and it's smaller variation Echo Dot will be available for $39.99 just after Christmas. Both products were discounted to answer the aggressive release of Google Home which is currently priced at $129.
The lack of a device on the market right before Christmas always results in spike at competitor's sales and Google are currently with the long straw.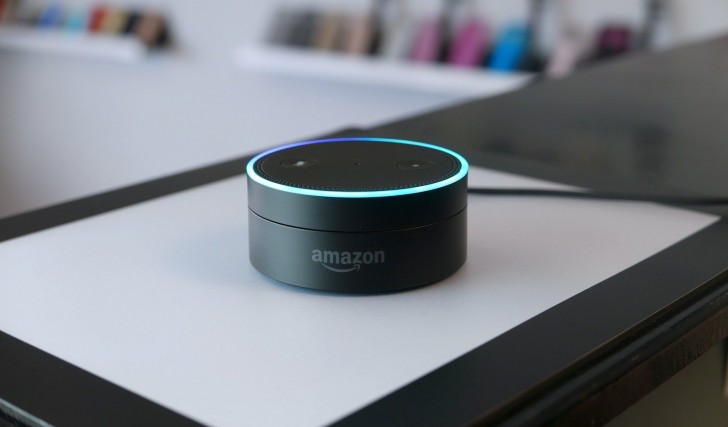 Amazon's puck-looking Echo Dot
Amazon spokeswoman Kinley Pearsall said that units of the wireless smart speaker could still be found at other retailers and the company's bookstores along the West Coast of the US.
It is obvious that consumers are demanding more smart products for their home and apparently Amazon couldn't respond to their demand. The gadget makes everyday life a lot easier with Alexa ordering pizza, play-pausing audio and helping resolve arguments like "is Tom Brady GOAT" which inevitably come at the family dinner table around Christmas.
?
Pretty good way to lose all your privacy in your home. Now amazon is listening and recording every thing you say. As if apple and google were not bad enough.
F
Bestbuy are most likely have stock in store(as well as the echo dot).