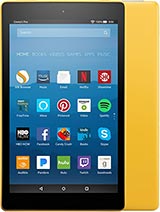 ?
Compared to Nvidia Shield K1 (2015) which is still ahead of its time even today this tablet its a total waste of time and money. Come on its 2017 and they still put mediatek and Lolipop.
For 1,5x price of this tablet (buying without ads) you can get a new Shield K1...
Well at least this tablet is good if you don't have where to waste your time and you want challenges to install google services, google play or blocking ads by yourself and etc, this tablet would be perfect choice for you.
F
My old old Tablet has almost better specs than this and I payed €90 for it.
P34353742
A true peice of eWaste. Better get the Tab A 8.0 since it has way better specs (and will get Nougat anytime now). Android 5.1 is really outdated and lacks essential features like Doze and App permissions. And let's not talk about the MediaTek SoC. There are enough reasons not to take a MT CPU to fill 3 books, a movie and a TV show.
D
For a 110 its just a trunk in forest.
For surfng on net should be good but thats all.
Total of 26 user reviews and opinions for Amazon Fire HD 8 (2017).