Amazon Fire Phone has been available for purchase in the USA for a while - it was announced last June and launched in July. The unique smartphone didn't make a huge impact on the market despite its interesting interface and services. According to a recent study the company may have sold only 26,000 Fire smartphones.
Well, we can't be sure if Amazon is happy with the sales of the Fire Phone or not, but it certainly hasn't given up on it. Amazon UK and Amazon DE will be launching the smartphone on September 30, while the pre-order campaign is on as of today.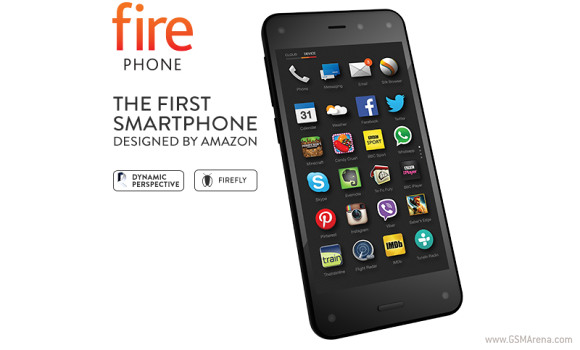 In the UK Amazon Fire Phone will be available exclusively via O2 and only with a contract. It will cost £0 with tariffs starting at £33/month. In Germany it will be offered by Deutsche Telekom for €1 with monthly tariffs starting at €44.95.
Amazon Fire Phone offers cool 3D user interface courtesy of the four front camera, and Amazon's Firefly feature that recognizes pretty much everything with the rear camera. In the UK you will also receive Fire versions of the O2's Priority Moments and My O2 apps.
If you opt for the Fire Phone until December 31, you will also receive one-year Amazon Prime subscription for free!
The Amazon Fire Phone comes with a 4.7" 720p IPS display and runs on Snapdragon 800 chipset with 2GB of RAM. It runs on a highly customized version of Android without Google services, Amazon provides its own app repository and services instead. You can check its detailed specs here.
?
expensive contract locked ..under specs ..would not sell well at all ..als..o bloatwares infinitum
j
only dynamic pers n firefly again n again
s
unless it gets the play store amazon can ram it sideways after all i wouldnt pay to get a phone thats pushes everything amazon down your throat...