Amazon Interesting Finds is a new way to find that perfect original gift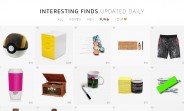 Let's face it, gift shopping is hard and way too often the worse part about it is that you are sure the perfect gift exists somewhere out there, but you just can't quite put your finder on it or stretch your imagination far enough to conceive it. And frankly, we can't blame you. Whether you are trying to pick out something intriguing for a friend or just need another awesome and geeky thing to put on your shelf, there has to be a way to learn of the existence of that Doctor Who salt and pepper mixer set or that electric, money-grabbing panda piggy bank that you never knew you needed so desperately.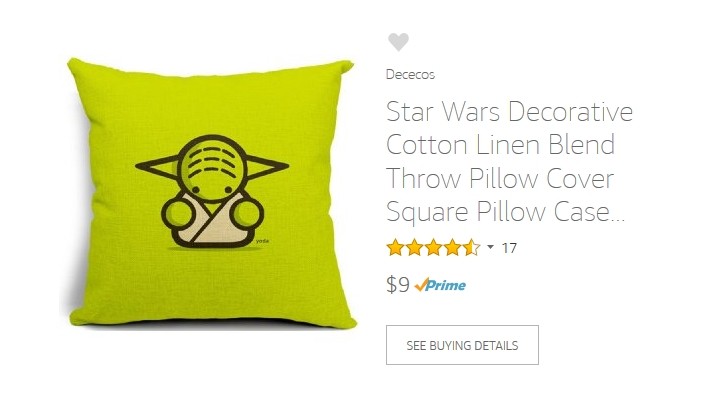 Truth be told, this seems to be a necessity for many online shoppers nowadays and services like cannopy.co and verygoods.co do already provide quite an efficient way to discover interesting Amazon offers. But now the e-tailer has an official solution of its own as well. It is called Interesting Finds and is exactly what you think - a list of good, often unconventional Amazon finds updated daily. The feed is also separated into WOMEN, MEN and FUN categories, which, as it turns out, is surprisingly convenient when shopping for a gift.
You should definitely check it out for yourself. And since most items are eligible for speedy Prime shipping as well, we can probably have this awesome Yoda pillow case that we found delivered in no time.
?
... and there I thought I read "a new way to find that perfect original girl."
D
I think soon too we could just do everthing from home..
D
Things r getting so much more convenient as technology progresses. Online shopping, with home delivery, has been increasing. There's i-banking, lots of sites have started using facebook n google for signing in (instead of always creating new accounts...