Introduction
The Amazon Kindle Fire HD tablets have started shipping today, so now's the perfect time to check out the new affordable lineup.
At the second annual MediaTek Executive forum in London MediaTek gathered journalists and analysts to show them more about the direction their business is going. As part of the event's program we were lucky to get our hands on several products running MediaTek's chipsets.
As you can imagine, Amazon's latest Fire HD tablets were among them so we went for a quick hands-on and we also played (literally even) with the lastest 4K-enabled Fire TV too.
The cheapest among the new products was the Kindle Fire - a 7" tablet for just $50. It's so cheap that Amazon sells what it calls a "six-pack," which is just what it sounds - you get six tablets for the price of five. Those proved so popular that even Amazon was surprised.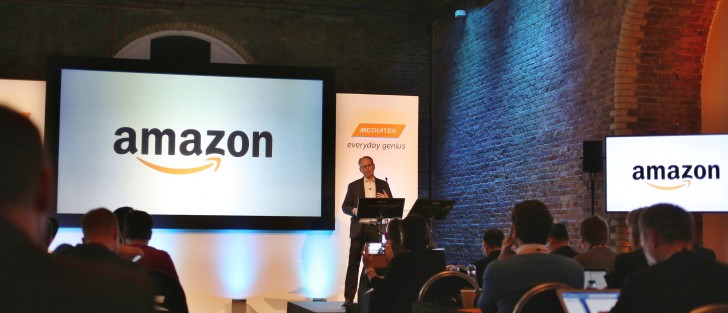 We fondled the higher-end models - the Fire HD 8 ($150) and Fire HD 10 ($230). Their screens punch above their price tags. The Fire TV tops yesterday's Chromecast announcement with 4K video support and built-in Alexa digital assistant.
n
this is a bookreader not a tablet :)
?
These are worse then there older tablets.How can you guys praise this.