Amazon will unveil a new Kindle e-reader this week. That much is certain, since the info has been revealed by none other than Amazon CEO Jeff Bezos himself. And in case you've been wondering what the new model will bring to the table, well, you don't have to wait for the official event to find any of that stuff out. That's because a product listing from China, which went up too early, tells us a lot about the device.
First off, it will be called Kindle Oasis. Next up, as you can see, its design will be pretty unique. It will be 3.4mm at its thinnest point and 8.5mm at its thickest. It weighs just 131g, thus being 20% lighter than past models.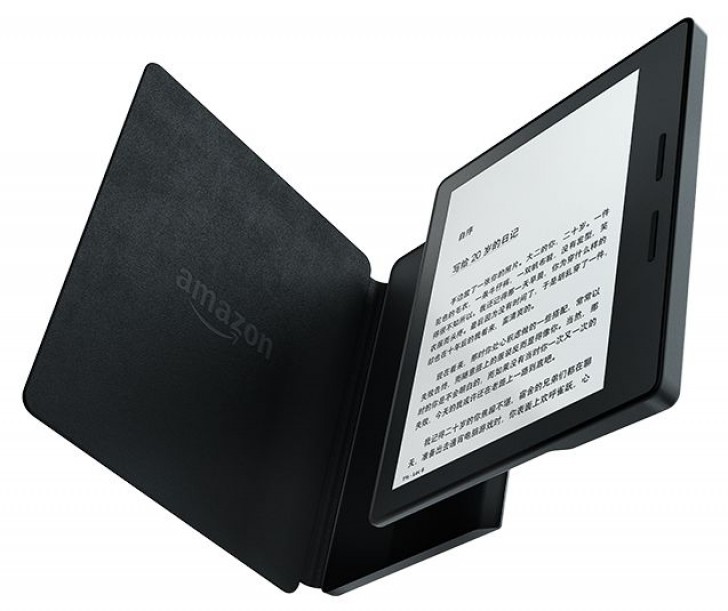 It has a 300ppi screen, which comes with 60% more LEDs for more uniform backlighting. The screen density matches that of the Kindle Voyage. It comes with big page turning buttons on one side, presumably for better one-handed operation. You'll be able to use the Oasis with those buttons on the left or on the right, since the screen will rotate to accommodate your choice.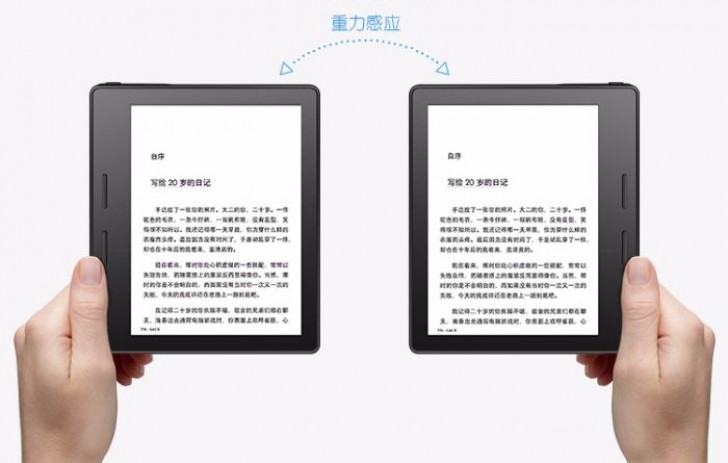 The Oasis will ship with a leather battery case. Once it's connected to that (through 12 magnets), the standby battery life will be a whopping 20 months. The battery case will be offered in three color versions: black, brown, and red.
Pricing information hasn't been leaked unfortunately, so there's still no telling where the Oasis will fit in Amazon's ever-expanding Kindle portfolio.
D
Are there non-leather options?
f
you should educate yourself first then talk...e-ink display is way better for reading then any lcd.. 1.e-ink doesn't have backlight to directly hit you eyes which causes strain. 2.e-ink has like 50 hours of continuous reading life, good luck gett...
?
A tablet is much better for reading. Better reader apps, keeping notes with a pen, reading from sources other than books. E-ink was a fine tech up until tablet were good enough. What we need is kickass tablets, not more of this ancient technolog...