Amazon has announced a new web browser for Android called Internet. Internet is meant to be a basic, low resource browser for budget Android smartphones. Fittingly, it is only available right now in India where budget smartphones are hugely popular.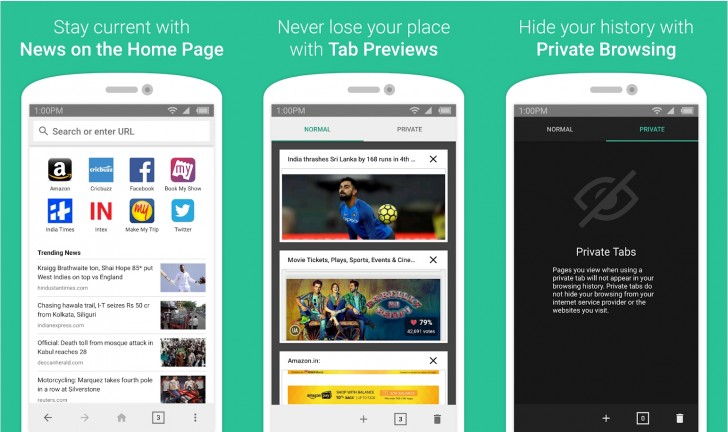 Internet is fairly basic, in which it really has only a handful of features. The homepage shows you your frequently visited websites and some trending news stories, much like Chrome. You can open multiple tabs and also use private browsing to not save your browsing history. And that's pretty much it, really. The whole browser is just 2MB in size, so that shouldn't be surprising.
Apart from being available in just India, it is also available on select devices. None of my Android phones were compatible with the browser at the time of writing but you may just have better luck.
i
today in india for internet users most annoying thing is adds.so which browser have a powerfull addblocker will be a blockbuster.
P
That's Chromium, AKA Chrome Open Source. And AOSP WebView isn't pre-installed anymore as of Nougat
S
AOSP Webview exists as well..