Amazon, the number one retail site in the world, is apparently looking to move beyond the tablet market. WSJ has it that Amazon is working with various Asian component suppliers to create a new smartphone.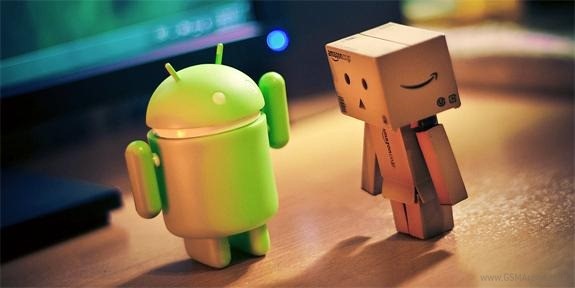 The Amazon Kindle Fire, which controlled a whopping 54% of the Android tablet market a few months ago, was a huge success for Amazon, due in large part to its low retail price.
Whether the upcoming device (should it reach production) will look to offer a similar type of appeal to price-conscious consumers is unknown at this point. There are indications, though that the screen size will be quite spacious, measuring between four and five inches.
This comes after news that Amazon are already creating a successor to the Kindle Fire, which will hopefully hit retail during Q3 of this year.
We'll bring you more info on the upcoming devices from Amazon as it breaks.
K
It will be something between ebook readers kindle and iPHone. As you can se at this site http://amazonsmartphone.net/ it looks like an iPhone. they just copy iphones design :( realy sad
T
Lol you are really funny lol your obvious sarcasm has made my day XD
T
You do know that the N9 is not the real MeeGo right? You can't use Harmattan as the real MeeGo.
ADVERTISEMENTS