If you're interested in having a two-year contract with Sprint or Verizon and have been fiending for the HTC One M8, then you may want to get your phone through Amazon.
The online mega-giant retailer is offering HTC's latest flagship for $150, which is $50 cheaper than the suggested retail price of the handset. AT&T, by contrast, sells the M8 for $200 with a two-year agreement.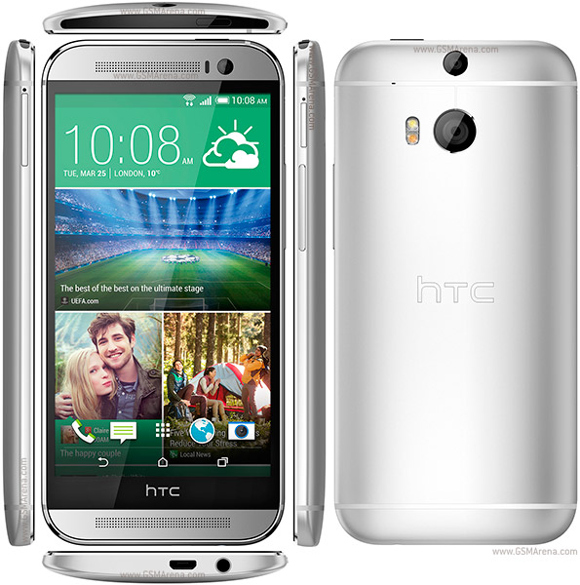 There hasn't been any word released as to why both Verizon and Sprint versions are more affordable than AT&T's M8, but one thing is for certain: HTC needs to sell a good amount of these phones.
Lagging behind Samsung for a while now, HTC has seen its smartphone sales dwindle. The HTC One gave the Taiwanese cell phone manufacturer some success, and we have yet to see if the M8 will launch the company back into a more favorable market position.
If you want a discounted version for either Sprint or Verizon, then you'll have to wait until April 14th. However, if waiting isn't your thing, then you can start rocking an HTC One M8 with AT&T come tomorrow, Friday the 11th.
C
@Taila The M8 will be available in SA - Vodacom & CellC confirmed they will have it. HTC also confirmed SA as one of the markets it will be available in. Its just a matter of when...
D
Just a small hint for HTC: Start focusing on project Ara... NOW! Because your business isn't doing great and this just might save you. You have the know-how at your fingertips (minimal risk) and you can catch your competitors with their pants d...
D
Unfortunately, the One (M8) will still fail to bring HTC the numbers they wish for partly due to choosing only certain markets. There isn't a single carrier here in South Africa that is selling this phone. The previous One (M7) was sold by one carrie...