Amazon Underground launches on Android giving away apps worth $10,000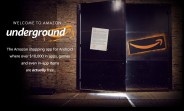 Today Amazon has launched a new app for Android, which is basically a new version of its Appstore, but with a twist.
It's called Amazon Underground, and it lets you download and install apps to your Android device, just like the Amazon Appstore. However, Underground comes with something special: over $10,000 worth of paid apps included for free.
Or "actually free" as Amazon calls them - these all come without any in-app purchases. The apps are normally either paid or require in-app purchases to be usable. Some titles are OfficeSuite Professional 8, Goat Simulator, PhotoSuite 4, Frozen Free Fall, Star Wars Rebels: Recon Missions, Angry Birds Slingshot Stella, and Looney Tunes Dash.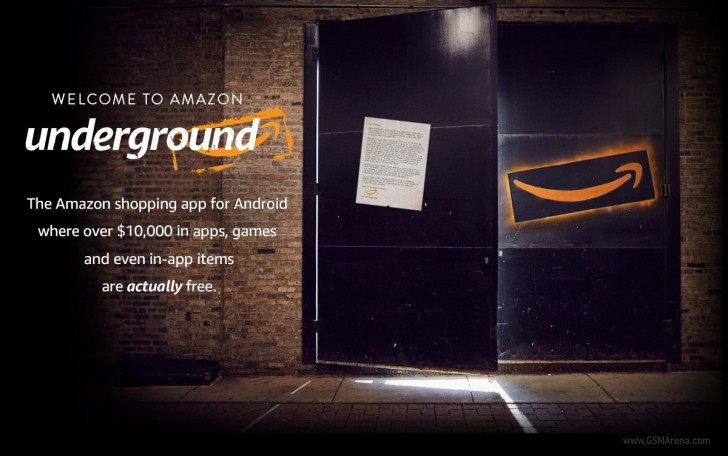 Amazon is paying the developers of these apps (and games) a certain amount depending on how much time you use them. You'll never have to pay anything though.
With the launch of Amazon Underground, the "Free app of the day" promotion has disappeared from the Amazon Appstore. This has probably happened because you'll find all of those "free apps of the day" inside Underground anyway - and Underground isn't a limited-time thing either. According to Amazon, it is "a long-term program" which will receive new benefits over time.
The Amazon Underground app is free to download, but you need to go to this website to get it. That's because the terms and conditions governing Google's Play Store forbid developers from uploading apps that offer apps or games inside them. Underground apps and games are automatically available on Fire HD and Fire HDX tablets.
M
Hi Thank you very much is very good Only Best Software World is very good Only Best Software Amazon Underground
B
Works fine in Germany and with my Samsung Galaxy S4. Needed good office apps (OfficeSuite Pro, MS Office for tablets, Polaris, WPS didn't match what I expect) and downloaded Presentations HD (presentaion app) and PlanMaker HD (spreadsheet) for f...