Amazon has unveiled a new Alexa-powered device today, and you may want to check the date - as a matter of fact it isn't April Fools. Though you'd be hard pressed to tell that just from the product Amazon has introduced: a depth-sensing hands-free camera (with LED lighting) that judges your outfits for you. No, really.
It's basically an Echo smart speaker with an added camera, that senses depth and uses computer vision for background blur. You can use the camera to snap "full length" photos of yourself (obviously), to look at later for example. You can also ask Alexa to record a short video.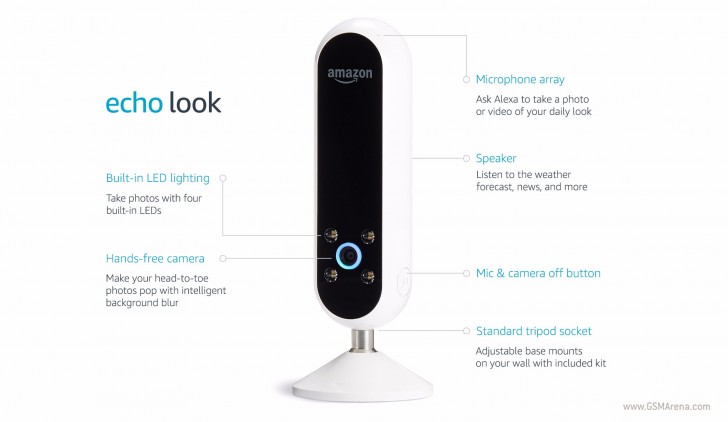 But there's also a built-in feature called Style Check which uses "advanced machine learning algorithms" as well as "advice from fashion specialists" to pick the best outfit for you if you let it look at two different options. The choice will be made based on "fit", "styling", and "current trends". The decisions are supposed to get smarter in time.
You'll get recommendations based on your daily look, and the device will apparently help you discover new brands and styles too. Of course, all of the things Alexa is already capable of are built into the Echo Look as well, thousands of Skills included.
The Echo Look is currently available by invitation only, which brings back memories of the first Echo speaker's launch. The Look is priced at $199.99.
V
Oh boy, here comes the future of fashion
O
I stopped giving a tinker's cuss about my "style" (Non-style more like) a looong time ago.
?
Can't people wear what "they" like now?