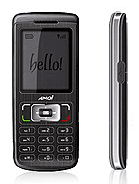 m
looks like nokia n73..hehehehe
do anyone can tel me where i could buy this kind of phone in the phil.?
tnx

c
piece is very good. at handling.. n everything.. but it has a major problem for those who r using prepaid account through this phone. after each call we get call summary rite..actually it is not present in cell software..if any body finds pls tell me..
s
this was amoi 1st international speakerphone.i have always want that function as i am quite lazy to hold a phone in my ear.though,amoi's attempt to shoot motorola was a near success but still far.
the mp3 player was okay and sound quality was reasonably good.bluetooth appreciated.battery life was considerably honest.
too bad,unavailable here in singapore yet.
Total of 4 user reviews and opinions for Amoi 6201.