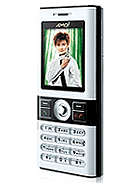 W
According to the time I bought it, it was an affordable good phone for people like us. I am still using it almost for eight, as I remember. I used first battery for more than six years. It could be used for another year or so but I changed it due to a slight swelling. I like the design rectangle shape and the color white with a black stripe. The grip is perfect. Hearing is clear and the voice of the other person is so sharp and can be easily identified at once. There is no unnecessary noise. My charger stuck recently and now I am in trouble. I have to go to the importing agent to ask for a new charger since it is not compatible to any charger in the world. I really like to buy a new developed version of it if introduced to the market in Sri Lanka. I wish to have all the common facilities (memory card, duel sim, more pixels for camera,loud speaker, torch, radio, USB port to connect to the computer, a standard battery charger pin and port, blue tooth etc.)in a new version with the same design and the pleasant name " Amoi". It can be come in touch and button systems both as two products to choose as the buyer wish. If there is a one alredy developed by "Amoi" how do I get details and how do I buy it? All the best! Wimal Lokuliyana
M
it's a gud 4n.cuz low weight,gud battery,and can use many yrs without any repair.bt there's no bluetooth,no mp3(support only recorded from 4n),don't support mp4(support only recorded from the camera of the 4n),no usb,no cardslot,no loudspeaker & can't use audios as ring tone.bt it's gud for simple usage.(only for calling and to hve 4tos)4n is not bad....
?
this phone is really loud, i got in trouble turning it on in class even when kids were talking and laughing
f
it's cute..but,there no bluetooth and also infrared..so,nothing much i can do with this handphone...
s
this phone was one of the best value camera phone when it actually hit a price of S$99.90 in Singapore for a 1st hand one.dissappointing features are bad pc synchronise system,0.3k CMOS camera a bit dull and the claimed mp3 ringtone supports does not work.battery life are very excellent and the weight is very surprising.
R
I bought this phone from an ebay seller. For the price, it's a good phone. The only downside is it doesn't have Bluetooth, but not many bargain phones do. Overall it's a reliabe phone that makes a great replacement for those free phones you get when you sign up for a plan.
M
it is ok for low-end users

ps:hey cool!i'm second to give out comment on dis fone!
Total of 8 user reviews and opinions for Amoi A320.