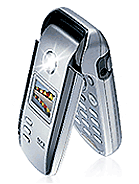 s
tried this phone from my oversea friend.the camera a bit lack:the 0.3K CMOS camera 'suffered' a bit from me.mp3 player solid and boxed up by the good stereo dual speaker,but however,the fm tuner 'couldn't really get its job done'.battery life is exceptionally good but mp3/music playback time is very teeth-bitting.clamshell design a bit irritating,the flip portion a bit too loose(and light).overall,its a good value all-in-one music phone.
anyone knows where i can get this phone in singapore and what would the price be?please contact me.
Total of 2 user reviews and opinions for Amoi M360.