We stumbled into this video of a mysterious BlackBerry device, carrying a radically different look from what we are currently used to seeing from RIM products, and decided to share it with you. The device is rumored to be a member of the Bold Touch family, with 9980 as its moniker.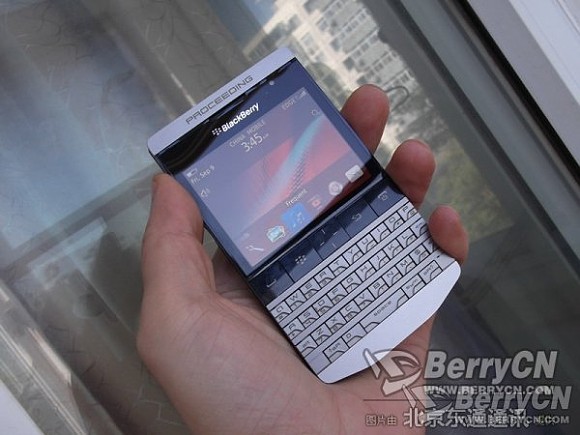 The highlight of the yet to be announced BlackBerry is its design - a sharp departure from everything we've seen from RIM so far. The keyboard of the smartphone is made to look metal, while the back sees the return of the faux leather cover. Hardware wise, the handset appears to be identical to the BlackBerry Bold Touch 9900.
There are no surprises in the software department on this mysterious BlackBerry - it's running BlackBerry OS 7. You can see a video of it in action below:
We do expect to find out more about the unannounced BlackBerry in the near future. In the meantime, feel free to tell us what you like/dislike about it in the comments section below.
Thanks, CK!
F
i want to buy this mobile how i buy can some help me please
M
I have this phone. I also buy in Japan. Very good. Diamond encrusted. Not very expensive good buy ^_^
ADVERTISEMENTS