Analyst: iPhone 7 Plus to have 3GB of RAM, IPx7 rating, 2 different 12MP camera setups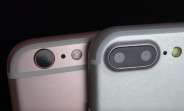 The iPhone 7 is mere days away from its September 7 unveiling, but until that actually happens it's never too late for a forecast by a respected analyst. KGI Securities' Ming-Chi Kuo has rounded up all the available intel on Apple's next-gen smartphone in a new report.
The important stuff goes as follows. The new A10 chipset will likely have its CPU clock set at 2.4GHz, though a lower number is not impossible to prevent heating and excessive power consumption. The iPhone 7 will keep RAM at 2GB, but the iPhone 7 Plus will pack 3GB to handle the processing for the dual camera.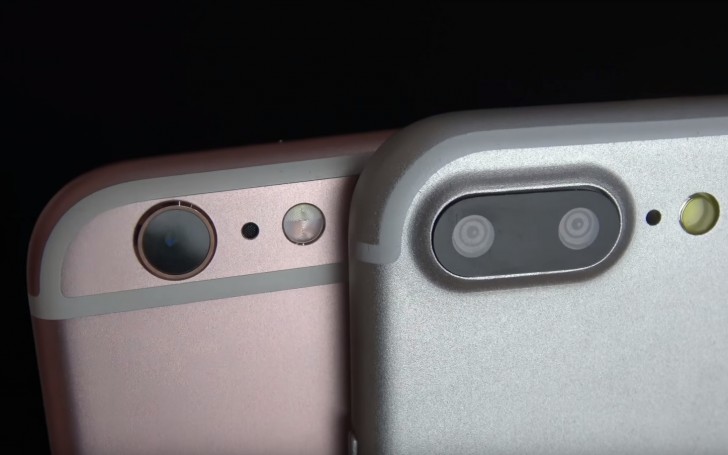 Mockups of the iPhone 7 and iPhone 7 Plus from an earlier leak
That dual camera will be made up of two different 12MP sensors mated to different optics. One shooter will have larger pixels and a 6-element wide-angle lens, plus OIS. The other one will get a longer 5-element lens. The vanilla iPhone 7 should come with just one 12MP cam. A 4-LED flash will complement the cameras on both iPhones.
There will be 3 storage options, as evidenced by multiple reports - a 32GB base model and roomy 128GB and 256GB up the ladder, possibly more or less at the current prices, too. Two shades of black will be among the five color options - a new glossy piano black, and dark black to replace space gray, plus silver, gold and rose gold.
The headphone jack will be gone, with Lightning EarPods and Lightning-to-3.5mm adapter bundled. The earpiece is said to be upgraded to a full-on speaker, complementing the regular one on the bottom (just one there, despite appearances).
The home button will be pressure sensitive, so no clicking there, IPx7 certification will mean the iPhone 7 should survive for up to half an hour up to a meter underwater, and the proximity sensor might be upgraded from an LED to a laser-based solution.
The analyst goes on to predict that the total number of iPhone 7 units (both models) sold until the end of the year will be in the 60-65 million ballpark. While that won't be known until 2017, the rest of it will be official on Wednesday, so the wait is nearly over.
X
You mean that's what Samsung told you? My Nokia 808 is still the best Camera phone ever made to Date!!!!!!!!!!!!
ADVERTISEMENTS