Samsung announced just a few days ago it has shipped 10 million Galaxy S4 units globally. It is an impressive milestone achieved in less than a month - two times better than the achievement of its predecessor.
RBC Capital Markets analyst Mark Sue predicts that the strong sales of the Samsung Galaxy S4 will continue to at least until the end of the year. He expects Samsung to sell 80 million units of its flagship in 2013, supports the claim with the continuing high demand in the US market and the already sold-out 32GB Black model (the White 32GB Galaxy S4 is yet to hit the shelves).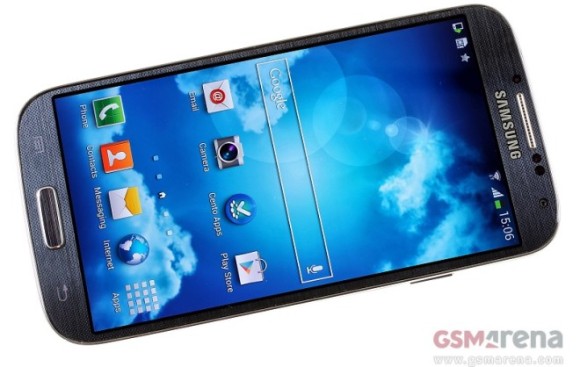 The Samsung Galaxy S4 momentum is far from over and Samsung is doing everything to maximize its potential. It has already announced the Galaxy S4 mini, but we expect the Galaxy S4 Active and Galaxy S4 Zoom smartphones to join the lineup very soon.
So it does seem quite possible for Samsung to sell 80 million Galaxy S4 devices by the end of this year, but only time will tell.
?
Well we will wait and see. It could go either way. i don't deny that.
?
That means the S4 will be the best selling...not that it took over and no others are available.
D
usually mobile price = per unit cost + R&D cost. more the sales, soon the R&D expenditure are recovered, so company decides to reduce its cost even after keeping same profit margin.
ADVERTISEMENTS