Reliance Jio is expected to become the 10th largest phone brand in the world, according to Digitimes Research, which predicts that 25-30 million Jio Phones will ship this year, all of them powered by the new Kai OS platform.
The original Jio Phone was unveiled in July last year and the carrier managed to ship 18 million units until the end of 2017. That's just half a year of shipping and of just one model. It helped that carrier Reliance was offering the original Jio Phone effectively for free. Recently, the company launched a QWERTY-packing sequel, the Jio Phone 2.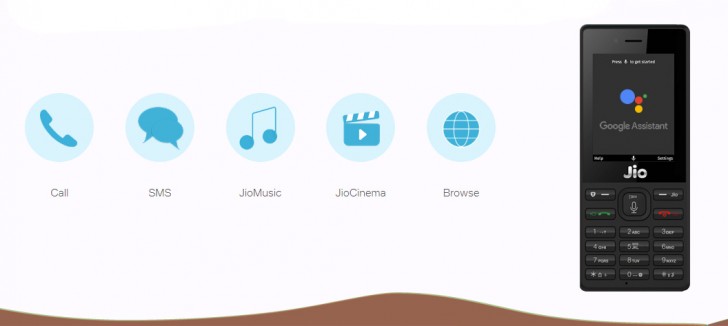 KaiOS powers other feature phones as well, including the likes of the Nokia 8110 4G. TCL is selling Kai OS phones too, under the alcatel brand (licensed from Nokia).
Digitimes believe that the platform will continue to rise in popularity in emerging markets and could conquer 3% of the global OS market in 2019. Last year, feature phones outpaced smartphone growth, Jio even beat Apple in overall phone market share.
Kai (a Firefox OS) was designed to provide smartphone-like functionality, including Google Maps and Assistant without requiring the advanced hardware to run something as complex as Android.
s
plethora of incorrect info + unrealistic notions
s
Please stop using the internet. You are only a commodity irrespective of which paid or free mail service or ISP you use.
G
Please stop using jio services. They only want to mine more data of people. Buying a jio phone and other smart device is the same as buying your own prison.
ADVERTISEMENTS