Depending on how you decide to count them, the Asus 2020 device announcements only include between two and four devices. And in fact, neither this year's ROG Phone 3, nor the Zenfone 7 family are running Android 11 as of yet. The Taiwanese giant is being methodical about its update cycle, with Android 11 only now starting to officially pop-up on a select few Zenfone 6 devices and only in its home Taiwan market.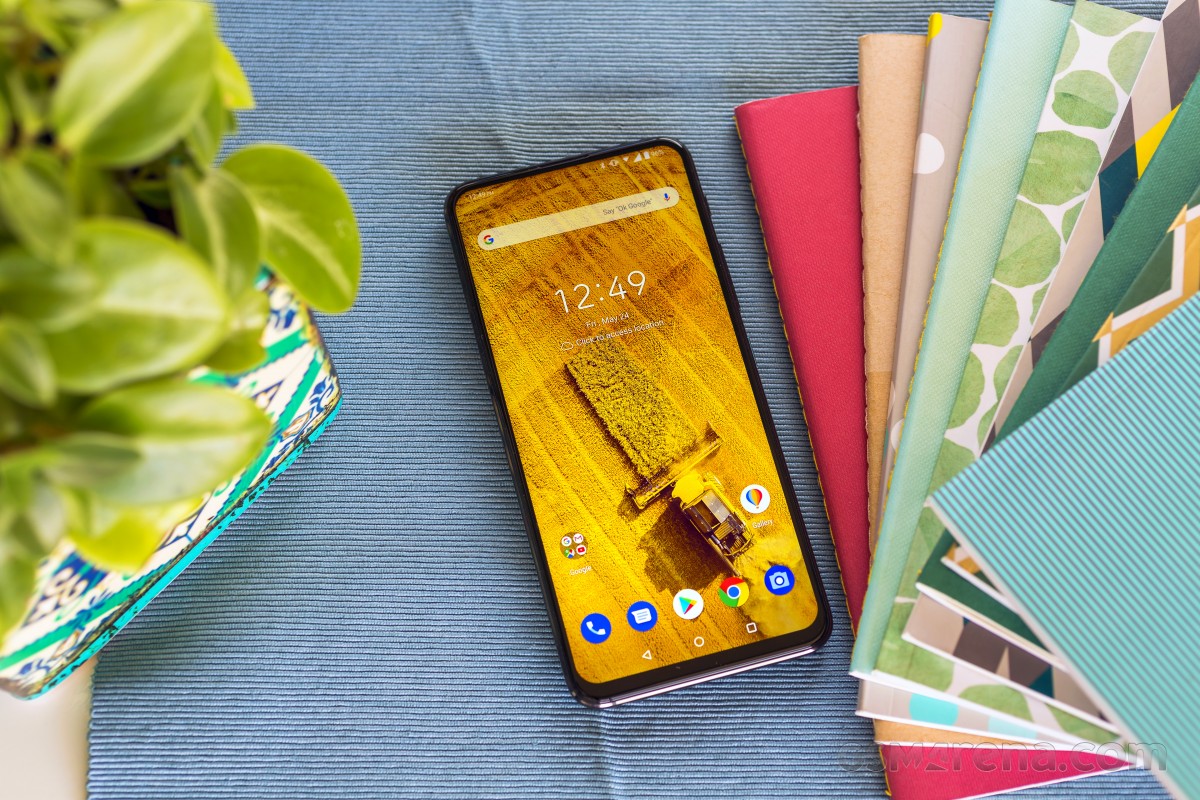 This development is actually yet another stage in a lengthy beta process, that kicked-off all the way back in August with tester recruitment, followed-up by a few beta build releases, including one that notably enabled VoLTE on the Zenfone 6 on the T-Mobile US network. Naturally, that has made its way into build number 18.0610.2011.107, which according to an Asus ZenTalk forum post is now seeding to a limited number of Taiwanese users, officially out of beta, but still in a sort of "soak test".
The latest build is based on Android 11, with all the core OS improvements that entails, but also includes a re-designed ZenUI interface, full-screen gestures and third-party launcher support. To name just a few highlights. Here is a rough translation of the official changelog for more details:
Upgrade the system to Android 11
Back up your data before upgrading, and if you want to go back from Android 11 to Android 10, you can do so using an official package, but all your data will be purged.
Some third-party software is not yet compatible with Android 11
Remove private listening, ZenUI Help with one-handed mode.
The power man function is integrated into the battery settings. Remove the Avast scan engine.
The desktop removes options such as smart classification, alignment icons, icon suits, and more. Tap the screen space to spread the application icon.
Import the new ZenUI interface design
Adjust the quick set-up panel interface and support media control. Remove multi-window portals and add proximity sharing options (manually added)
The Wi-Fi Auto Download and Install setting for system updates is turned on by default
Third-party desktop support uses full-screen gestures
Asus hasn't shared any official rollout schedule as of yet, but has confirmed that there are no major bugs within the release left to tackle. Hence, users can probably expect a broader rollout in the upcoming weeks, if all goes to plan.
?
Zenfone 6 was the device they used to test Android 11. It is natural it gets it first as it was by then quite ready. Besides, it provides cushion for the Zenfone 7 in case something weird or bad happens, which it did not.
N
Where to buy zenfon 6 in Malaysia? Jb especially. Thanks.
M
Didnt make sense in case of oneplus.
ADVERTISEMENTS