XDA Developers unearthed some interesting stuff about an upcoming incremental update to Android 12, likely called Android 12.1. We don't know the full scope of features for now, but it's possible that most of them, if not all, are aimed towards improving the foldable phone experience. It's also possible that this a move to prepare for the foldable Pixel phone release.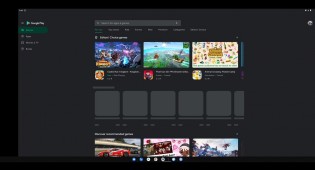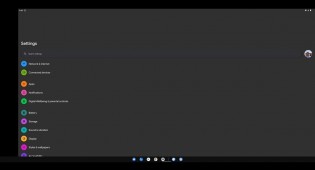 Screenshots taken from a tablet running a beta version of Android 12
In any case, XDA Developers spotted a docked taskbar feature in earlier beta builds of Android 12 and has found a tutorial along with some strings of code that hint at how the taskbar would behave.
By default, the dock would stay open on the home screen or when a split-screen view is initiated and will hide once you open up an app in full-screen. Hold and drag an app from the taskbar to open it on either half of the screen when the phone is unfolded, touch and hold the taskbar itself to dock or hide it and, of course, you can add apps of your choice.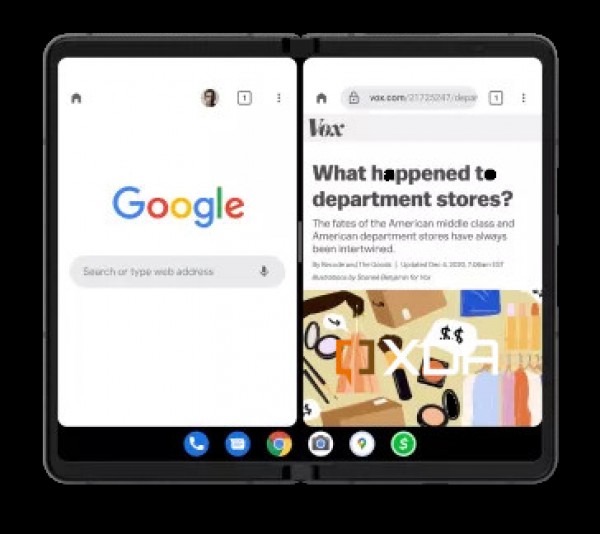 The system's code describes optimized animations when folding and unfolding the screen and gives out an image of an unfolded phone showcasing the taskbar. It's interesting to note that the image shows two separate instances of Google's Chrome browser, hence we might see support for that in Android 12.1 for improved multitasking.
i
Those type of gestures were used by WebOS when HP bought that OS from Palm in 2009 or 10.
J
Wasn't that swipe up gesture used by Meego OS before in 2011 and was only copied by iOS?
?
Most Android users are still using navigation bar instead of gestures. Gestures became popular because Apple forced their users without giving any other options. Before iPhone X every iPhone has ugly button at side. Android introduced back, home and ...
ADVERTISEMENTS