So, Android's latest and greatest update is coming soon, but some people just can't wait - there are already ports of v2.2 Froyo for the Nexus One and the HTC Droid Eris. It's not usable yet, but who's willing to bet that Froyo ROMs will be available for certain phones before they get an official firmware update? We know we do!
Someone over at the Italian website Androidiani.com has managed to get 2.2 Froyo up and running on a Nexus One - and you can download the files you need to put it on your Nexus too. However, it's very unstable and you can't use it for more that 10 minutes without it crashing. It's no wonder given how quickly they ported it.
The XDA-Developers forums are buzzing with talks about Android 2.2 Froyo and getting it to work on other phones too. One dev there has got Froyo running on an HTC Droid Eris, but they say it's barely functional, so they haven't released it for public download yet.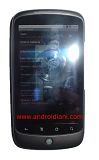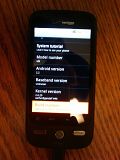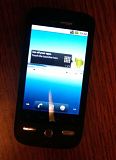 Android 2.2 Froyo ported to Nexus One, HTC Droid Eris
If you want to try Android 2.2 Froyo, for now the better option is to download the SDK - even if you're not a developer, you can still play around with the emulator to get a feel of how some frozen yoghurt treat will taste on your Android phone.
Even if those devs can't release a workable version of Android 2.2 Froyo before the official update for the Nexus One hits, owners of other phones might have to wait quite a while before they get it - some (like HTC Hero owners) are still stuck waiting for 2.1 Eclair.
The impatient among you can follow the source links to check on how the two ports are progressing. If you missed it somehow, here's a changelog for all the new goodies in version 2.2 Froyo.
Source: Androidiani.com, XDA-Developers Forum, Android Developers
A
I found an article documenting all the announced features how they are working out with the "leaked" update file from google servers, along with the features/fixes we found on nexus one but were not announced, and any workarounds/fixes for ...
?
After this is Android Gingerbread, then iPhoneOS 4, and then finally Windows 7 Series. Symbian is so dead now! It looks like sh*t compared to these modern mobile operating systems. :))
r
very well put down. I'm with you!
ADVERTISEMENTS