The Samsung Galaxy S I9000 may have gotten Android 2.3.3 Gingebread just a couple of weeks ago, but by the looks of it Samsung isn't going to stop there, as a the latest version of Android 2.3.4 becomes available for the company's former flagship phone.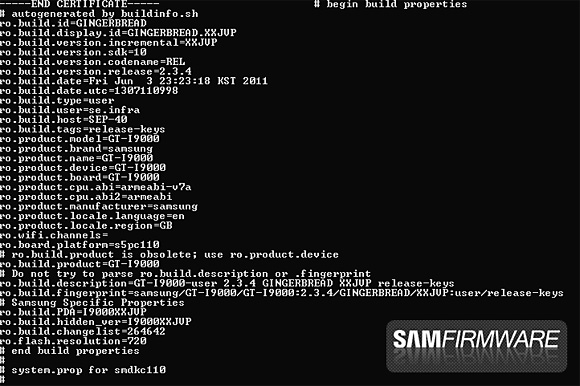 The peeps over at Samfirmware have managed to dig out a build with the name "XXJVP" which makes your Galaxy S update to the latest Gingerbread version available at the moment. This makes the Samsung Galaxy S become even at software level to the Nexus One and Nexus S.
It's rather unclear when the new firmware will be officially released by Samsung. The build dates back to June 3 and is now available at Samfirmware via the source link below.
Source
B
i have been updating my phone but in between i removed my phone connection from computer now my phone is not working at all plz help me....
s
wow its good I had increased my battery back end some changes well its pretty thank yuoooo
M
hey Iam from Pakistan dude i have the same problem try unstalling one by one the app u have installed .it has stopped for me and easy way to restart your phone without taking out the battery .. hold the power + volume increaser together for 6-7 sec i...
ADVERTISEMENTS