Android 2.3 to hit the HTC Desire HD, Desire Z, Desire, Incredible S

Don't worry HTC owners, you are not forgotten. According to spokesman Android 2.3 Gingerbread is definitely in the works for the HTC Desire HD, HTC Desire Z, the original Desire and the Incredible S. The updates are scheduled for Q2, so that means from April onwards.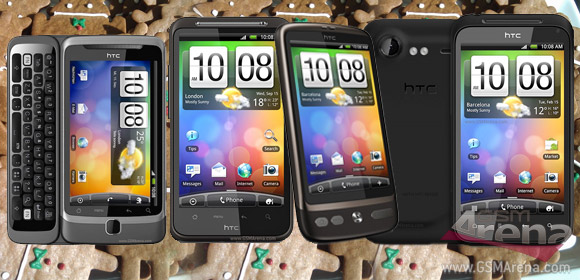 If you remember, the Incredible S started shipping this weekend in the UK running Android Froyo.
HTC however managed to surprise us with the Gingerbread update for the original HTC Desire, HTC Desire Z and HTC Desire HD users.
The original Desire already went from Eclair to Froyo and now it's getting Gingerbread too. It seems like the kind of support all Android phones should be getting.
So far we don't have specific schedules on the updates but we'll keep you posted if we hear anything new.
K
Hello, Myself Kushal from India and i'm here to know is anyone can help me to get back vover of Phone model HTC Desire 001?
E
Any more developments on Gingerbread for Desire Z?
D
I am wondering when this update will arrive...
ADVERTISEMENTS