Motorola's frameless screen sporting DROID RAZR M for Verizon Wireless has begun receiving Android 4.1 Jelly Bean over-the-air. The update has hit the baby RAZR right in line with Motorola's promise at its launch for a timeline before the end of the year.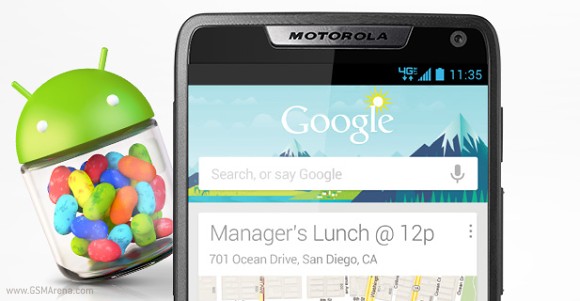 The Android 4.1 Jelly Bean update brings a number of software improvements to the DROID RAZR M. They include Google Now, Android Beam and NFC, and improved notifications to go with the buttery smooth menu transitions. Unsurprisingly, the new OS is dressed in Motorola's custom UI, which adds only a few extra touches to the Pure Google Experience.
1
When I first got my Milestone 1, I played with it a lot and charged twice a day. So the batttery would last about 2 years even with 1000 charges? Not to mention sometimes I don't fully charge in my car...as the trip may not be long enough for a...
1
Electricity in public hospital is mostly reserved for medical equipment. And if you ever visit anyone being hospitalized, you may notice some simply tasks, such as plug the charger into the outlet, may prove to be quite difficult.
ADVERTISEMENT