Samsung started rolling out the Android 4.3 update for the Galaxy S4 a while back. The AT&T version in the US also started receiving the update just last week itself. However, AT&T has already pulled the plug on the update.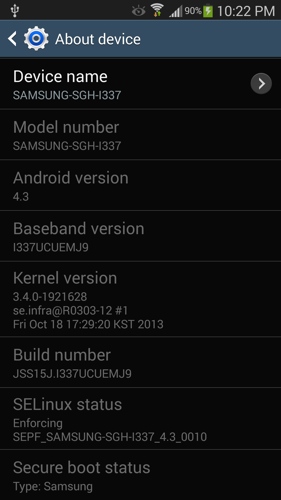 Although AT&T hasn't yet provided details as to why the update was pulled but it's easy to guess why. Just recently Samsung pulled the Android 4.3 update for the Galaxy S III, citing technical issues that caused several problems on the devices that were updated. AT&T may have noticed similar problems on the devices that received the update.
No information is available as of now as to when the update will start rolling out again.
w
You are TRULY right.... Specs of the phone are the most Important, because even if the construction are made or plastic or aluminum, You can put a Otter Box anyway
?
Mine started on 11/14/2013, it went to 2%, I left my phone at home to finish with the new installation, came back 2 hours late the New 4.3 Update never completed. I unlocked my phone, the new version never completed. I checked settings, it was still ...
?
Should of learned from apple by sending out beta version before public realease tbh..