The Android 4.4 KitKat firmware for the Snapdragon 800-powered Samsung Galaxy Note 3 is already seeding in Poland and even more countries will be getting it very soon.
Today, just a week after the S800 ROM became official, the Exynos 5 Octa powered Galaxy Note 3 is also tasting the sweet KitKat. The first country to get the latest Android release is Russia, but naturally, other regions will be joining the list in the next few days.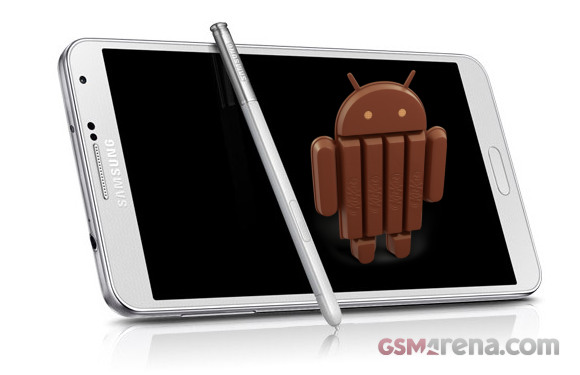 The KitKat firmware boosts the performance of the Samsung Galaxy Note 3, improves the RAM management and increase the system stability. It will also bring you monochrome status bar icons, full-screen album art on the lockscreen, plus some bug fixes. There is still no info on the battery performance, but fingers crossed it will get better as well.
S
Hi guys, i live in India and i own a Note 3 Exynos form Saudi Arabia. I unlocked the country lock here. The problem is when i check for updates to upgrade for KitKat it says "Settings have been modified, no updates". Can anyone help please....
M
Upgraded my Snapdragon800 N9005 Note 3(Kuwait) to Kitkat 4.4.2.version. Looks good and more faster. But S-view is not working anymore. Hope Samsung will clear this bug.
R
guys i just updated my Note3 to 4.4.2 in UAE April 9th 2014, no major change, but it is slightly faster, yet to try it and test it more.