First look
Android 4.1 Jelly Bean preview: First look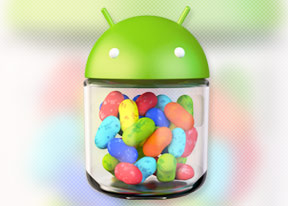 Introduction
Google used its I/O 2012 conference in San Francisco to unveil the latest release of Android. Carrying the version number 4.1, the new Android Jelly Bean is supposed to come as more of a polish to Ice Cream Sandwich, than a major game changer.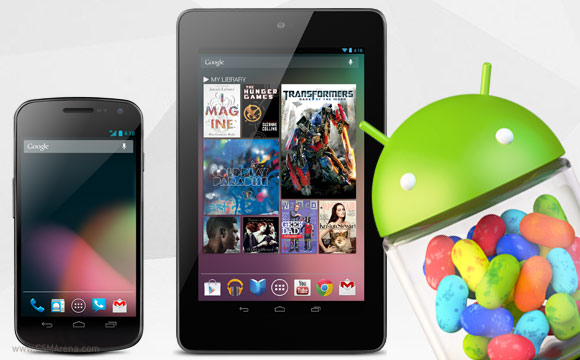 Don't think for a second though, that Jelly Bean doesn't have anything interesting to offer. On the contrary - the latest Android version brings a truckload of new features, and should help noticeably improve the overall user experience. Here goes the full breakdown:
Android 4.1 Jelly Bean changelog:
Project Butter has brought smoother and faster feeling user interface
Improved notification center with expandable and actionable notifications
Updated widget behavior
Improved camera and gallery apps for easy photo snapping and sharing
Improved keyboard behavior with with word prediction
Added Accessibility options with support for external Braille input
Enhanced Android Beam allowing transfer of photos and video
Offline Voice recognition and typing
Google Voice search is more intelligent than ever
Updated Google Search user interface
Google Now adds automatic information feeds to your device (weather, traffic, sports, etc)
Bi-Directional text and additional language support
Truly high-resolution contact photos
USB audio output and HDMI multichannel audio output
App encryption and Smart App updates
The list might not be too long, but Android ICS was arguably the most feature-rich platform already, so major changes were hardly required. With Android easily the most popular mobile OS out there, Jelly Bean's task is to solidify its lead by polishing the user experience.
The Project Butter sounds like a great start, but it's certainly not the only trick up Jelly Bean's sleeve. The revamped notification center, the updated widgets and the new natural language searches should really make a difference to end users, while the improved Android SDK and extended API support should keep developers happy.
The question remains if every feature on the list work as advertised, so let's not waste any more time and start testing them out. User interface awaits you on the next page.
?
Okay. I've figured out why many devices from Aug 2013-Feb 2014 didn't run Android 4.4.2. It was due to the fact that 4.3 was released and many manufacturers were focusing on that update and not KitKat.
i
i want to buy this mobile..please say something about this mobile..
D
Teaser:You want pure experience on JellyBean 4.2.2?GNEX is the answer,no lagged and hanged in my year of usage!Next stuff,KEY LIME PIE 5.0...Thanks GOOGLE!