First look
Android 4.1 Jelly Bean preview: First look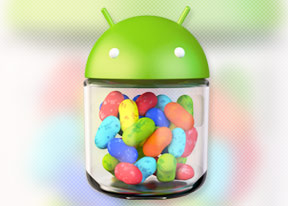 Android Beam shares more
The Android Beam service which came along with Android ICS allowed users to share small bits of information through NFC. Contacts, links, calendar events and addresses could be shared via NFC, but now Jelly Bean brings support for even more content.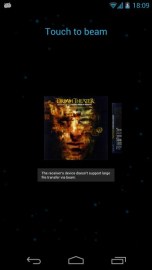 Android Beam has been updated as well
By leveraging on the Bluetooth connectivity, which virtually every Android smartphone has, Jelly Bean allows you to share photos and videos with a simple NFC-enabled tap. You can even use Android Beam to pair with Bluetooth devices (via NFC) like speakers, headsets and other gadgets.
Conclusion
After spending a day with it, we feel Jelly Bean is exactly what its version number suggests - a significant update to ICS, but by far not the largest one Android has seen.
Jelly Bean smooths things up, cleans up a lot of bugs, brings a bit of cool new functionality here and there, but doesn't make you scratch your head and feel lost. It's enough to make the ICS users happy with the update, without giving JB owners too many boasting rights.
Google's Voice search and Now service look cool for now, but have yet to prove themselves as the useful companions Google says they are. We are far from convinced that those virtual assistants are worth the effort going into their development, but with all the big players so keen to invest in them, there might be something about them after all.
More importantly, Jelly Bean finally gives Android the smooth feeling of its rivaling platforms. Even on moderately powerful hardware such as the one on the Samsung Galaxy Nexus, Android now has much smoother and faster animations and a bit more fluid navigation.
In a way Google felt so comfortable about Android's lead in functionality that it thought, it might ease off the gas a bit and focus on optimizations for a while. With the platform pretty mature as it is, now seems like as good a time as any to fix those remaining performance issues.
The only thing seemingly missing now is a cure for the fragmentation issue, which is still keeping some developers away from the platform. A little over than 9 months ago, Google unveiled Ice Cream Sandwich and now as it's successor came to live Android 4.0 is powering just over 7% percent of all Android devices out there.
We'll now probably be treated to several months of rumors and contradicting statements from Google's partners before any updates actually make it to the market. We are still hoping, though that the step from ICS to Jelly Bean will be an easier one to make and Android 4.1 won't share the fate of its predecessor - becoming obsolete before even becoming the second most popular Android release.