Android 5.1 Lollipop name has been creating quite a buzz over the social networks through the last few hours. The new version has appeared on various screenshots and its name and build numbers popped up through various logs.
Google has already confirmed the next Android iteration - 5.1 Lollipop - via its official Android One page. There you can clearly see the mention of the new Android OS though there are no details on the improvements.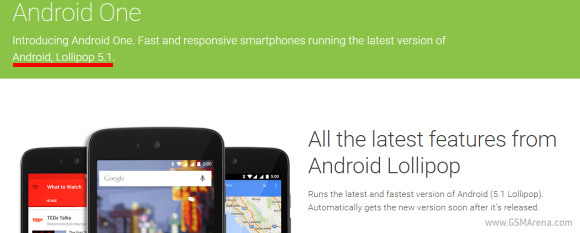 The new Android version is already shipping with the Android One devices listed on the official web page, including the Nexian Journey many people posted screenshots of.
We guess lots of bug fixes and performance boosts will be in tow with the update, but Google is yet to release the official changelog, builds and source code.
Once we get the complete lists of changes, you bet we'll post it immediately. Stay tuned!
D
KitKat is far better than Lollipop. There are more memory leak issues in Lollipop, and still the issues didn't get resolved after two change logs. Please never update with out knowing completely about the release features.
W
My Note 4 still doesn't even have 5 and they already talking about 5.1 :(
s
I can't understand that exactly in which date we get the lollipop update??