AT&T's branded prepaid service GoPhone has now added the Microsoft Lumia 950 to its line-up, and is selling the Windows 10-powered flagship smartphone for $598.99. Both black and white color variants are up for grabs, and shipping is free.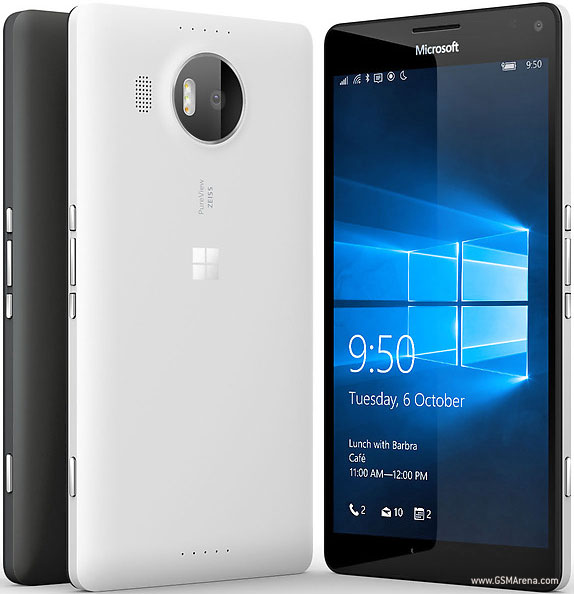 The phone is also being officially sold by Microsoft in the US, with the unlocked variant costing around $550. If, however, you're interested in the XL version of the Lumia 950, you'll be glad to know that B&H photo still has it listed for around $530 - Microsoft is selling the device for $649.
In case you missed, the device - along with the Lumia 950 XL and Lumia 550 - also received a new Windows 10 Mobile build last month.
D
Komarade @nostradamus, are you a finely analyst, as the mister Skyfall, market cell phones. Besides that, you have a genuine humor. Perhaps that will the folks at gsmarena to keep your comments only for ... he ..:)) Have a good aday, mister.
D
Hello Sir @nostradamus. Thank you for your comments and savory, full of humor.
F
For that kind of hardware? That wouldn't be fair to ask MS for that... 300 is not reasonable at the moment. It is a 8-core 810 in there. 3 GB of RAM, 32 GB of internal space, quite big battery, etc.