One of the best gaming phones of 2018, the Asus ROG Phone, is still waiting for the Android 9.0 Pie update but it appears that the wait won't be that long. A Geekbench listing has been spotted in which the smartphone is running Google's latest and greatest.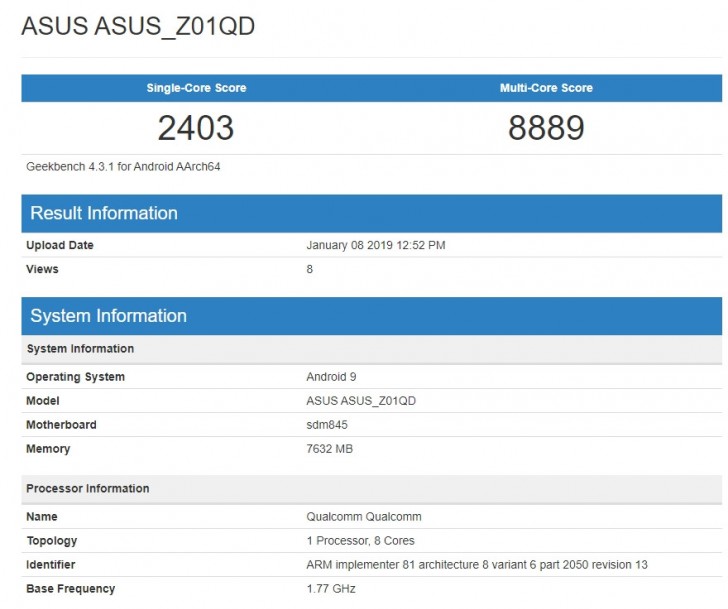 The model number of the handset ASUS_Z01QD checks out as well as the benchmark scores and the hardware. The OS shown in the score sheet is Android 9.0 Pie, which could mean that Asus is almost done with the development. However, the company didn't give any time frame so we can only hope that it won't be long before it hits the Asus ROG Phone.
O
Can you stop spreading bullshit? Ping you get in games has literally 0 to do with the phone and pretty much everything to do with your network at your home. But seeing how uneducated you are I am sure you are gaming on your phone on a 2.4G wireless f...
Z
Do you even know the difference between trolling and warning? I guess not. I warn people on each article, yes. Since I'm speaking from experience and the truth, it can and will never be trolling. Maybe you should study trolling a little bit, bef...