As we already reported, 2013 is the strongest year for smartphones sales to date with more than 990 million units shipped - a steep rise from the 700 million in 2012. According to Strategy Analytics, the real winner of the blooming smartphone sales is Android, as Google's mobile OS now holds 79% of the smartphone market.
This means that nearly every 4 out of 5 phones sold in 2013 is running some version of Android, which shipped four times more smartphones than Apple and Microsoft combined.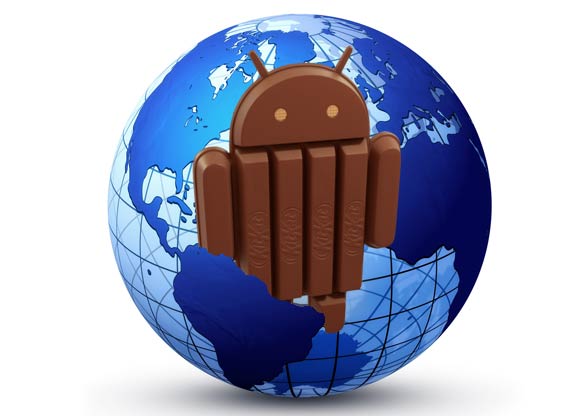 The analyst company predicts that Android growth is going to slow down in 2014 as a result of the smartphone market saturation and the birth of platforms such as Ubuntu Touch, Firefox OS and Tizen.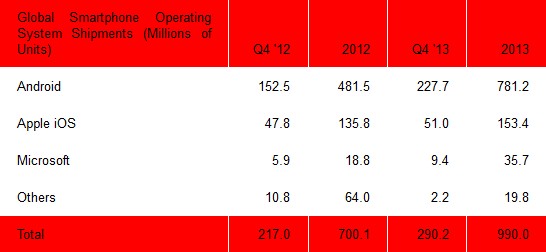 Android's growth, naturally, is at the expens of Apple's iOS and Microsoft's WP. iOS' annual growth stands at 13% with 153.4 million smartphones were shipped last year. That's much lower than the smartphone market growth in general so the Cupertino giant actually lost a lot of ground despite boosting its sales.
Microsoft isn't in a favorable position either, as its Windows Phone platform is still a very distant third in the smartphone market. To make matters worse its share in Q4 was lower than it was for the full year, so it might not improve on its numbers in the near future either.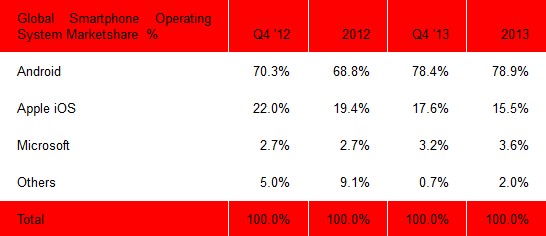 Strategy Analytics doesn't mention anything regarding BlackBerry's performance and its new BB 10 platform. We guess this tells you all you need to know about the platform's state at the moment.
?
iphones are like expensive garbage. It is like comparing expensive garbage (iphone) with economic and top quality phones (android).
D
I have devices with both of the OS. I have used iPhone, android tablet, android phone, and iPad obviously. after having all of them I can clearly say that android is best on mobile and iOS is on tablets. for those android haters I wanna say that ...
J
There are alot of cheaper Android devices flooding the market, IOS is the top end of the market, its like comparing BMWs to Hyundai's.. IOS is by far a superior product to Android, most people with the cash by Apple Products.
ADVERTISEMENTS