Earlier today Google announced Android M, the next release of its mobile operating system, which will become available sometime during the third quarter of this year.
Until then, though, the company has released the first developer preview of the new OS version. Just as last year, it's only called "M" for now, with the final naming due to be revealed at a later time.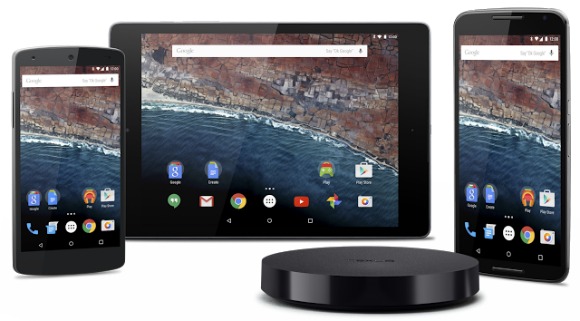 You can test drive Android M if you own an LG Nexus 5, Motorola Nexus 6, HTC Nexus 9, or Asus Nexus Player. Those are the devices for which preview images are already available for flashing.
Do note however that this is intended for developers to use in improving their apps ahead of the final release of Android M. As this is a preview, bugs are to be expected. Also, the flashing procedure (detailed here) is quite involved, so if you don't have a bit of knowledge in the field you should probably not try this. Finally, understand that flashing the developer preview requires unlocking the bootloader of your device, which erases all the data on it.
If you still want to proceed, the images are waiting for you at the Source link below.
Google has planned to release three preview builds. The first one is out now, and the other two should come around one month apart each. The good thing is that those who have a preview build installed will get the new previews via over-the-air updates. On the other hand, once the final release of Android M is out, you will need to go the image flashing route, so you'll have to erase all the data on your device again.
?
haha.. apple and microsoft gives updates to 4 years old devices. unlike androids, they become junk just after 2 years. after 2 years, you have to rely on 3rd party unofficial os updates which have worst camera quality compared to the official on...
?
Even a dual core iPod Touch performance has been hampered by IOS 8. IOS 7 was a disaster. I have stutters and lag on it now, it's nothing like back with IOS 6. They do support but not without making usage unpleasant, thus also forcing you to upgrade ...