Last month, Google rolled out a major update to Android Messages which incorporated the latest material design elements including a cleaner interface with available dark mode. Following this update, Google posted in its blog that it would begin rolling out a new search feature for the SMS client.
We share a lot of information in our messages, but it's not always easy to look back and find that photo your mom sent a month ago or the address of the coffee shop your friend recommended.
The update will let you sift through all your SMS messages for a specific type of content. When you begin typing a search query, you'll be shown categories to sift through like images, videos, or places. These are the kinds of media that appear in the GIF below but we'd imagine there might be more categories to search through.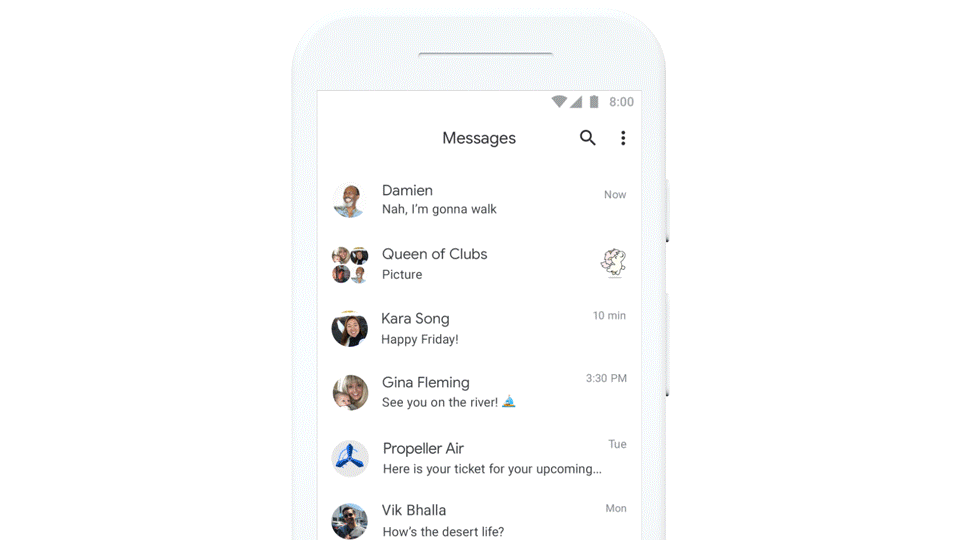 Google will begin rolling out these improvements later this week. We're really glad to see that Google decided to shift its focus from Allo to Android Messages, which has far many more users than Allo.
Try: Mood Messenger - SMS & MMS https://play.google.com/store/apps/details?id=co­m.calea.echo I've been using it for the last two years, and it is great! Best SMS/MMS app I have used thus far. Up until a few weeks ago, Mood Messenger was...
A
Pulse SMS is my choice after years of trying to give Android Messages a chance. Android Messages could never figure out MMS and I gave us waiting.
s
When are they gonna roll out the RCS update?