If you are an LG V10 owner who is waiting for the Android Nougat update, here's some good news: the update is now officially available. It's currently limited to LG's home country of South Korea, but other regions should also get it soon.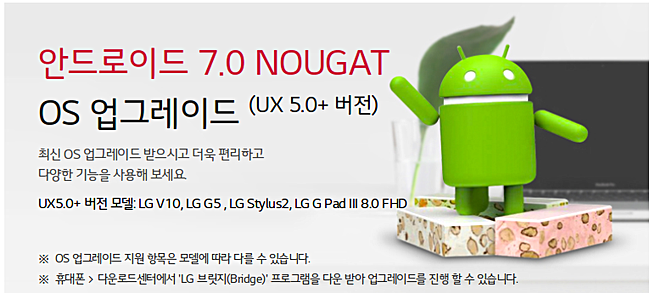 Arriving as software version v30d, the update brings along Nougat version 7.0 as well as LG UX 5.0+. It is, however, currently only available for carrier variants (F600L, F600K, and F600S), and can be fetched through the LG Bridge software.
Stock firmware is also available for download from LG's official website. For more information, head to the Source link below.
Hi.. Plz available Android 7 for V10 in midle east . Plllllllzzzzzzzz
How is the battery and heating compared to android 6.0?
i can't update through lg bridge. once i completed downloading the 1.7gb data for the update. it can't update my phone. it ask me to restart my phone. i restrt my phone but still can't update. help me. how you do it?