Android O Developer Preview 3 is out, confirming this will be version 8.0 of the OS
Back in March Google released the first Android O Developer Preview (AODP). Then last month during the Google IO developer conference, AODP2 got out - and this was the first preview build to also be available through the Android Beta program. Today AODP3 has been released.
This comes with the final O APIs, so third party developers can pretty much start working on finalizing their apps for the next iteration of Android. Hundreds of bug fixes and optimizations are included in the latest AODP too. Like previous releases, it can be installed only on the Google Pixel, Pixel XL, Pixel C, LG Nexus 5X, Huawei Nexus 6P, and Asus Nexus Player.
If you have a device enrolled in the Android Beta program you'll get an update to the new build soon. Otherwise, if you have a supported device you can jump straight to AODP3 by enrolling it at this website. You can also flash a factory image with the new software, or sideload an OTA zip if you can't wait for the update notification.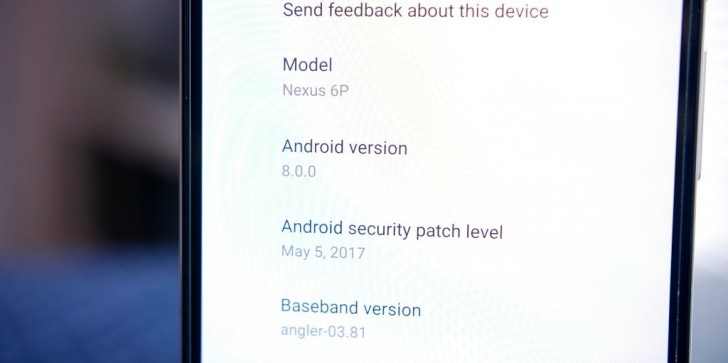 A final AODP will be coming in July, ahead of the rumored August release of the finalized Android O build for the aforementioned devices. With AODP3, Google has confirmed that Android O is Android 8.0.0, and not 7.2 or 7.5. The proof is in the image you can see above, displaying the About section of Settings on a handset with AODP3 installed.
D
Looking forward to Android O on my Moto G4 and that of my husband but like others it would be nice to see a totally brand new look for Android OS. Its bad enough phone manufacturers no longer have any design appeal making their phones stand out ...
S
You are clearly used to cheap budget phones with cartoonish ui and fail to see the classy ui improvements made by google. All the skins you mentioned look childish af.