In keeping with the new release schedule it established last year with N, today Google has made Android O official. What's more, the company has also published factory images for the first Developer Preview of the new Android version. This build will not be made available through the Android Beta Program, however, it's meant only for developers to be able to get an idea of what's new. Speaking of which, let's see what Google's putting into O (which doesn't have a full name at this point, despite the entire internet wanting it to be called Android Oreo).
Background limits
There will be new automatic limits imposed onto apps, and specifically what they can do in the background. These should result in improved performance and battery life, while also making it easier for developers to create apps that work well and don't destroy your battery. Background limits represent a significant change in how Android works, however these will only come into effect for apps that target Android O.
Notification channels and snoozing
Notifications are getting a boost in Android O too. This time around developers will be able to define categories for notification content, so that users will have fine-grained control over the different kinds of notifications that each app can show. Each channel will be blockable individually, so you'll have more options than just blocking all of the notifications from a particular app.
Additionally, Android O adds new grouping and visuals to notifications, making it easier to see what's going on in the notification shade at a glance. A snoozing function is in too, which gets rid of a notification for a period of time, and then shows it again. Background colors for notifications will be able to be set by developers, but only for ongoing tasks which are critical for users to see - such as driving directions.
Picture-in-Picture mode, Autofill API
First seen on Android TV, Picture-in-Picture (PiP) mode is now a thing on phones and tablets too. So you'll be able to watch videos while doing other stuff - think about what already happens in the YouTube app when you hit Back after you start playing a video. So that, but OS-wide. The PiP windows will have support for playback controls too. Multi-display support is coming to Android as well, though the use cases for this are probably tied to Chromebooks running Android apps.
O will have a system-wide Autofill API so apps such as password managers will be able to register as autofill providers and offer to be your default autofill solution.
More
Android O also gets font resources in XML, support for adaptive app icons, wide-gamut color for apps (think AdobeRGB, Pro Photo RGB, DCI-P3), LDAC, Wi-Fi Aware (for nearby devices to communicate via Wi-Fi without an internet access point), as well as the Telecom framework - which lets third party calling apps integrate with the system. This means your car head unit's call and reject buttons will work with third-party apps (think VoIP) too.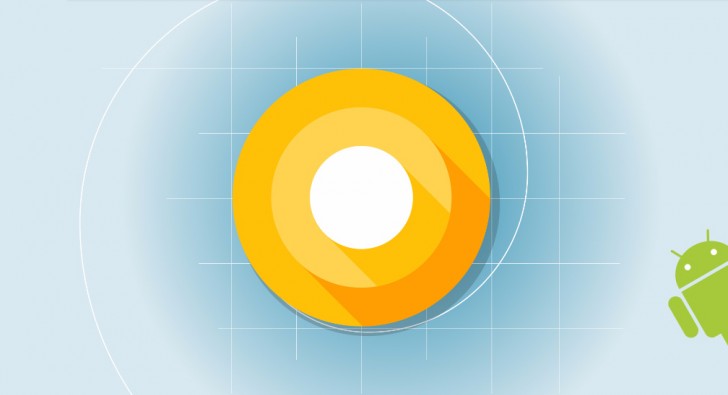 Navigating via keyboard will be revamped for Chrome OS devices, and a new API will be out for apps that need high-performance low-latency audio. The Android Runtime should be faster than ever before, with improvements of up to 2x.
Release timeline
The final release of Android O is planned to hit in the third quarter of this year. Until then, there will be three more Developer Preview (DP) builds. DP2 will come in mid-to-late May, DP3 with the final APIs in mid-to-late June, and DP4 should land in mid-to-late July. Starting with DP2 you'll be able to try Android O by using the Android Beta Program too.
The DP1 factory images are available for the Google Pixel, Pixel XL, and Pixel C, as well as the Nexus 5X, Nexus 6P, and Nexus Player.
D
what about UI customizations? I suppose we will never see this... Android seriously lacks UI customizations and is one of the main reasons people unlock and root their devices! Customizations like lock screen (clock size and visuals for instance)...
D
Sony is helping google and coorperate together in developing this android o,sony help develope in sound software and other small software,and its gonna be great,so upcoming phone that come with android o will use sony sound software,
ADVERTISEMENTS