Cloud service updates, available to most
Just for the sake of thoroughness, here are some new Google features that mostly live and operate in the cloud and are thus likely to see a quicker and more widespread release within the Android ecosystem. Regardless of Android P availability, that is.
Again, in no particular order:
The Google Assistant now has 6 new voices
These are based on advanced voice models, made possible thanks to Wavenet technology. Google is working hard on expanding its voice roster with more local variations and accents in the future with the ultimate goal of eventually reaching all languages and dialects. In the meantime, users can look forward to some famous celebrity sound vibes popping-up here and there on the Google Assistant.
A better, AI-assisted Google news stream
Google is working to make its news stream even more intuitive and relevant to you. This includes efforts to categorize various news sources and social media content, using natural language recognition and machine learning, into relevant news stream for a given topic.
A new Newscast format also made a debut on stage at the I/O event. It will be exclusively available on the Assistant and offer a rich-media preview of certain news articles and topics, including videos and animations in a thumbnail-like from, baked right into the news stream.
Better lens OCR and integration into assistant
The Google Lens platform is more accurate and quicker than ever in picking up objects and recognizing text. It is achieved through a combination of on-device machine learning models and cloud computing power. It now has a permanent home within the Google Assistant UI.
Google showcased some impressive OCR prowess on stage, including live test selections and instant relevant Google searches.
There is also an exciting new Style Match feature, that can help users find visually and stylistically similar items to an object, just by snapping its picture.
The end-goal is a fluent, real-time interface, where all the needed info is seamlessly fetched and overlaid on the live Google Lens camera viewfinder.
Suggested actions in Google Photos
Yet another machine learning feature, with ties to the while Predicted apps and actions concept. By analyzing your photo collection, Google will soon be able to bring up helpful suggestions, based on every photo. Some impressive examples were demoed on stage, including brightening dark photos, automatically punching out backgrounds, for a portrait effect and even colorizing snaps of old black and white stills.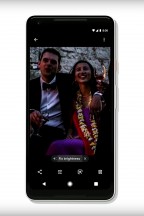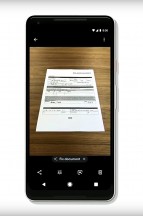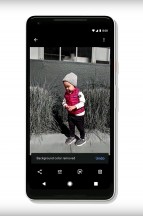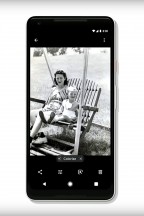 Google Photos suggested actions
AR navigation in Google maps, a visual positioning system, Your Match Score
Big changes are brewing in Google Maps navigation too, including an AR mode, that can seamlessly overlay directions on top of the camera, including signs and info for points of interest. Positional accuracy could also see major improvements thanks to a new visual positioning system (VPS) that orients itself based on landmarks and distinct architectural features and infrastructural layout patterns. This could allow maps to better understand exactly which direction you are looking in and precisely what you are seeing.
That, in term, can be used for better navigation and better POI suggestions. Google is also rolling out something it calls "Your Match Score". It's an automatically generated rating for places of interest on the map, based on a combination of the user rating, reviews and all the data Google has on the cloud, cross-referenced with your won personal preferences.
Autocomplete in Gmail
Just like GBoard, Gmail will soon be able to intelligently suggest phrases, while you type your emails in the web client. That includes things like automatic address recognition and handling. Smart compose is rolling out to all Gmail users this month.
A new food pick-up and delivery experience is coming to the Assistant
An even more interactive way to deal with restaurants.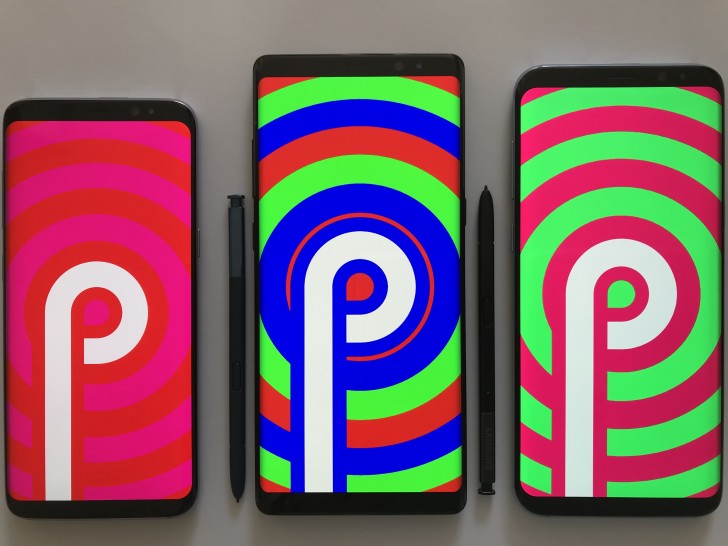 We had a lot of fun exploring the new Android P beta on both the Google Pixel 2 XL and the Oppo R15 Pro. Even after a lot of digging, we still only scratched the surface and we are sure Google has a lot more hidden away in plain sight and even more on the way.
A simultaneous AOSP beta release across multiple non-Google devices is nothing short of a historical event. With project Treble picking up speed, we feel we could actually be on the cusp of an Android revolution. Quick access to Vanilla ROMs and consequent updates on different devices seems like an almost attainable dream now. Perhaps even a world where mixing and matching entire UI skins and feature sets could become reality.
What are your thoughts on Android P and the general direction Google is heading with its mobile OS? Are you excited about the future and what feature are you most eager to see on your next device?