Following its recent launches in Hong Kong and Poland, Android Pay is now available in New Zealand, more than four months later than for neighboring Australia. So Google's mobile payments system is continuing its excruciatingly slow worldwide rollout unfazed, one country at a time.
Android Pay can be used in New Zealand everywhere contactless payments are accepted. This includes shops and restaurants such as The Warehouse, Domino's, BP, BurgerFuel, and McDonalds. As always, you only need to wake your phone and place it near the contactless terminal in order to make a payment using Android Pay. Your actual card number isn't shared with the stores when you pay.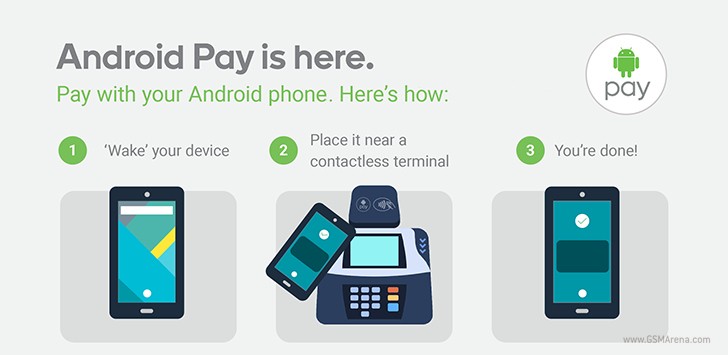 Thankfully, businesses that have contactless payment terminals installed across the country don't need to do anything in order to enable Android Pay functionality, it will just automagically work.
There is one caveat, however. If you want to be an Android Pay user in New Zealand, you'll need to have a BNZ Flexi Debit Visa card. It looks like that's the only supported card for now, so if you have another type (or one from another bank), you're out of luck. If you are in New Zealand, own an Android device which supports NFC, and have the aforementioned Visa card, then head on over to the Play Store to grab the Android Pay app and start shopping.
D
I was wondering how many countries have it now, after all this time. Only 8 countries! That's a joke.
P
I mean, we aren't poor, it is not like we don't buy Android flagships (these are about the only significant phones sold here besides the Moto G and the iPhone lineup), and most importantly: I can have SPay and Android Pay if I take a 50 KM ride from ...
G
...I 2nd, 3rd & 4th that!!