Less than a month after the first Android Q Beta, Google issued the second iteration. The package introduced new features like Bubbles and a foldable emulator for developers, currently supporting the screens of the Samsung Galaxy Fold and Huawei Mate X.
While Bubbles might look like an iteration of the floating chat heads from Facebook's Messenger app, it is an evolution of the quick smart toggles that are currently found in the app drawer on any stock Android. Instead of letting your phone guess what function you need, you can set them up. They can provide quick access to portable UI like notes, translations and appear as visual reminders of tasks.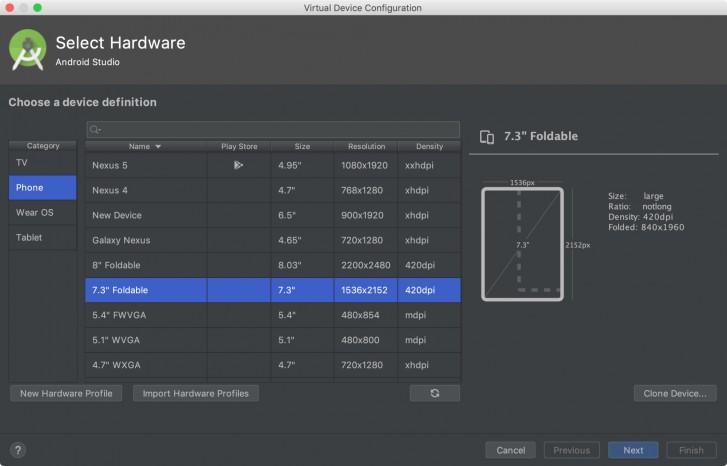 Google quickly realized where the smartphone world is heading to and is now offering foldable emulator as a virtual device in Android Studio. You can preview your apps on a 7.3" or an 8" device before and after folding.
Other improvements include a preview of content when sharing shortcuts through the API, setting which microphone to use when taking an audio recording (for devices with more than one mic), and new free public APIs.
Android Q Beta 2 is available to all Google smartphones - from the original Pixel all the way to the Pixel 3 XL. The update should be hitting enrolled devices soon, but if you can't wait, there is also the possibility to download it on the side.
D
It would be great to minimize them to the size you prefer but of course that option isn't there...maybe in 20 years someone will take my idea and call it their own...
T
i wonder what desert will they name it after .... :D
ADVERTISEMENTS