Android TV gets quicker setup, Autofill, improved performance and more frequent updates
Google has announced several changes that are coming to Android TV. Of all the Smart TV platform, Android TV has not had as frequent updates and tends to be the most sluggish of platforms. Google says it is working towards more frequent updates and vastly improved performance through the UI.
The setup process is simplified with the help of a smartphone. If you are using an Android device, Android's "Nearby" notification can prompt you to set up Android TV. If you're using an iOS device, the browser sign-in process will be better than before.
The setup suggests which apps it should auto-download and install and it will help you log into accounts like Netflix and TV network sign-ins by using Google's Autofill. Also, the setup will let you know if there are any settings that you may have missed the first time around and these will be pointed out in the Settings if you still miss them again.
Back to the performance aspect, Android Police sat with some of the leaders of Android TV who promised that Android TV will become more snappy and reliable on the hardware that Android TV users are currently using. It has made these improvements on Android P for Android TV, however, Google will make the same optimizations available for Oreo so that those who already use Android TV don't have to wait around until Android P to have a snappier UI.
Similar to how Project Treble separated the core Android OS from OEM customizations, Android TV is working to keep generic Android TV builds so that its partners can push out updates quicker. This will be optional for OEMs at first, but it would only benefit an OEM to expedite software updates for its customers.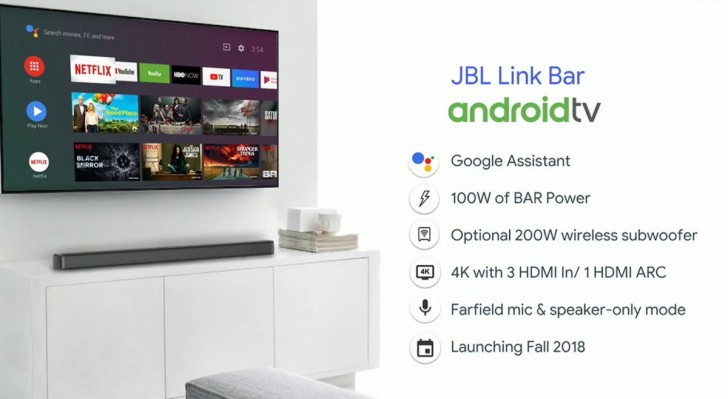 The Android TV team hopes that by 2019, it will be able to catch up to the same update timeline as the mainstream Android OS. It is also focusing on releasing Android TV on all new types of hardware like the newly announced JBL Link Bar. More details were revealed about this Google Assistant and Android TV-enabled sound bar: it will have 3 HDMI-in ports so that you can use Google Assistant to switch between inputs and the Google Assistant visual feedback will always overlay whatever you're doing on the TV.