Google has announced some UI design changes to Android TV, which will be arriving with Android O.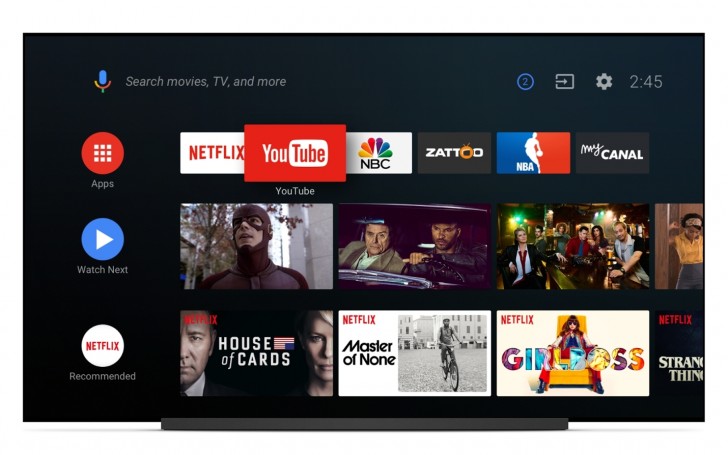 The homescreen now has a completely new look. With the help of new APIs, app developers will be able to let their apps make multiple channels, which will be visible as rows on your screen. The app can then populate these channels with programs that it sees fit. At the top will be a permanent section for your frequently used apps and below it will be Watch Next that will feature content based on your watching preferences.
Along with the UI redesign, Google is also bringing Assistant to Android TV. It can help you search for content with your voice, or control playback, find out information, and even dim the lights to your room if it synced with your smart home devices.
Android O with Google Assistant will be coming to Android TV later this year, starting with the Nexus Player. Google Assistant will also be available on Android Marshmallow and Android Nougat Android TV units. However, it will only be available in the US.
B
I've got a 2015 Sony Android TV. It's quite slow and buggy at first but after so many updates, especially the last Marshmallow one, to my surprise, it's now very responsive and much faster than what it used to be. This is so different to android ph...
K
Man, the situation is bad for Android... - AndroidWear, slow/non-existent updates from OEM and not Google - AndroidTV, slow/non-existent updates from OEM and not Google - AndroidOne, slow/non-existent updates directly from Google The be...
D
Sounds interesting... So perhaps I should wait with my purchase of an Apple TV?