The HTC Touch lineup is about to get a new member it seems and this newcomer runs Android. Photos of the HTC Touch.B, codenamed Rome, emerged and they look very much like a remodeled HTC Touch2 with Android parts put on.
Putting the HTC Touch2 and the HTC Tattoo side to side they seem evenly matched, save for a few differences. So if the HTC Touch.B really shares its internals with the HTC Touch2 then we have to wonder what's the point - the Touch2 and Tattoo are equally priced as well.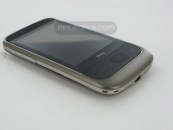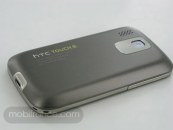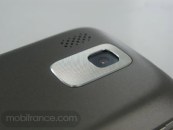 First photos of HTC Touch.B (codenamed HTC Rome)
But all we have for now are photos which show superficial resemblance, there's no guarantee that the HTC Touch.B will run on the same Qualcomm MSM 7225 528 MHz processor with the same 256MB RAM.
Otherwise, the changes to the exterior are mostly limited to the swapping out of the Windows Mobile specific keys for the Android Home key. It's just the Home key - no Menu or Back keys. Not that Android can't work without those keys, but the vanilla interface works much easier with them.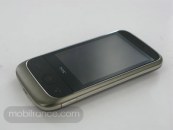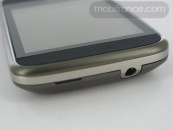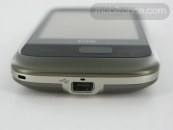 The HTC Touch.B has a 3.5mm audio jack and a miniUSB port
It's just wishful thinking, but it could be because the HTC Touch.B is intended to run a new version of the Sense UI (both the HTC Hero and HTC Magic have all the Android keys so the current Sense UI still makes use of them).
We hope to see more information on the HTC Touch.B soon. We'll be all ears.
Source
?
Just picked up my Motorola Cliq about a week ago. I was trying to decide between MT3G or the CLIQ and I went with the motorolla product. I had an iPhone and shadow previously and figured it is time to abandon HTC even though I have never had their to...
?
I think by 'they are so similar' the author meant that they have the same screen size, RAM and ROM, and the same Mhz processr', they look quite diff on the outside actually :)
?
budget Android with Sense UI and decent looking phone. a good hit. Both the Touch 2 and this Touch B are great budget phones
ADVERTISEMENTS