A new ad for Michelin features a surprise guest star - perhaps it is Andy Rubin's Essential Android smartphone. Check out the ad below, the handset appears for a moment at 0:07.
Here's a still shot so you don't have to hover over the Pause button.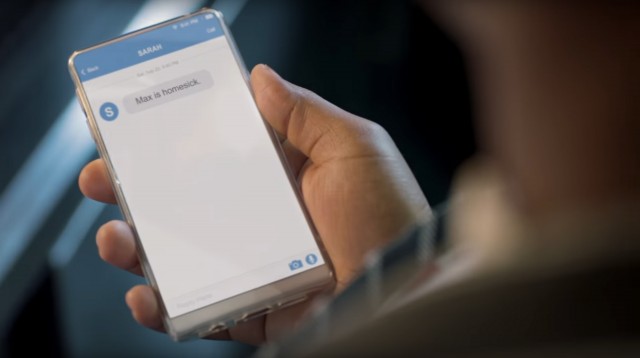 The mystery phone in the Michelin ad - possibly Andy Rubin's Essential phone
Notice how only the top corners are rounded. This excludes the Xiaomi Mi Mix where all four corners are rounded. And it's not a Sharp Aquos Crystal either. The thin, button-less bottom rules out other options as well.
So, what's all the fuss about? Remember that Rubin co-founded the company that initially developed Android and it now sounds like he wants back in the game. We'd love to see some hybrid of a Pixel phone and the Mi Mix.
Of course, this quick glimpse doesn't tell us much. But if you look closely at the bottom of transparent case, you'll notice three holes - will you bet they are for the USB, loudspeaker and a headphone jack?
Thanks to eagle-eyed Simon, who spotted this!
?
Nowhere to be found, there are no bezels/space to put it there.
H
Where is the frontcamera and earpiece?
T
Mi Mix White , UI looks alike MIUI
ADVERTISEMENTS