Angry Birds 2 launched on Android and iOS with spells and multi-stage levels
Launched back in December 2009, Rovio's hugely popular Angry birds has been treated to innumerable spinoffs, but it wasn't until yesterday that a proper sequel was released. And this brand new version comes loaded with time-killing features.
Throwing strategy into the mix, you'll now be able to choose which bird from your arsenal to send next, hurtling at the pigs, and it makes it look easier than it actually is. Additionally some levels now have multiple stages, for an extra intense pig-annihilation experience. You also get to fight some bosses now, and Foreman, Chef and King Pigs won't let you pass without breaking a sweat.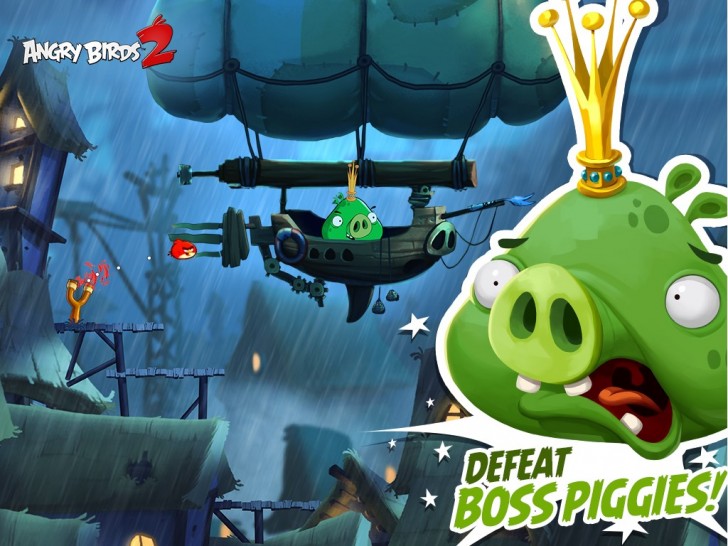 Adding a twist to ordinary bird slinging, you'll now be able to cast spells on the enemy, useful for when things get tricky and you start pulling your hair after the 140th try at a stage. When the fun in solo play starts dying out, you can head over to the Arena, where you can take part in tournaments and challenge players worldwide.
?
Just type "Angry Birds 2 " u wiil find it . dont type " angry bird 2 "ok ?
D
I cnt find it on playstore..y ???
p
ohhh... i thought this game is over. well, good luck angry piggies! :)