When it comes to the next iPhone, things have already gotten out of hand in terms of conflicting rumors, leaks and speculations. And with the debate still out on things like the highly controversial suggested removal of the 3.5mm jack, the dual-camera set-up, hinted on a Plus or Pro version, as well as waterproofing and wireless charging, to name just a few points, things are definitely going to get messier before the Fall release finally rolls along.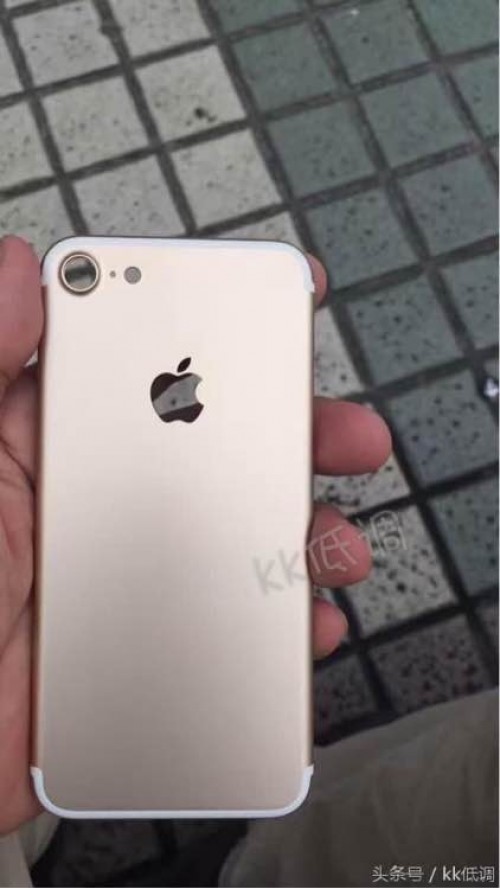 The latest addition to the wild iPhone 7 hunt is an alleged live photo of the device, or at least its back. It appears to be the basic model and we can say that with a fair amount of confidence, as the design does reaffirm, yet again, most the details we have seen in previous leaks and schematics. Of course, like all rumors, this should be taken with a grain of salt as well, but things are really starting to consistently point at the new bigger and slightly moved towards the corner camera sensor, as well as the redesigned antenna lines, which now only wrap around the top and bottom sides of the device.
Going by this logic, if we consider the aforementioned schematics, that we recently got an exclusive peek at, it is also fairly safe to assume that the accompanying measurements are also correct, which suggest the iPhone 7 is almost identical to its predecessor, only a bit shorter, narrower and negligibly thicker. The new shot does visually confirm this to some extent as well. And speaking of the photo itself, unlike most previous "leaked shots" we have come across, it looks quite a bit more authentic. There are no clearly visible signs of editing on it, at least.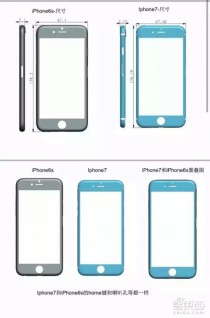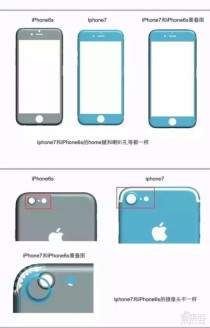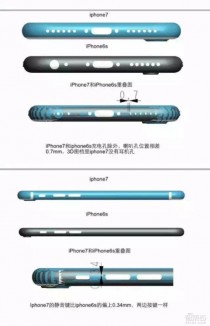 Alleged iPhone 7 vs iPhone 6s comparison schematics
Still, the idea for this new camera design has been around since May and there is also the distinct possibility that Chinese manufacturers have already managed to copy it and create convincing fakes. We saw this happening first hand when we visited China a few days before the iPhone 6 came out, so, this is definitely a possibility as well.
We'll let you decide on the authenticity of the leak for yourself, but would also love to hear your pinion on it and the iPhone 7 as a whole ion the comment section.
?
seen this same list in previous apple posts. u either copy and paste the hatred or u got nothing new to say. its ur opinion dats all but its still funny how apple haters HAVE to leave a negative comment rather than just ignore it completely. normal p...
?
Dont know why ur here to mention these things as iphones still sell more than other phones still. if you dont like it u can ignore it and dont need to make a list. if androids had large bezels, u wud still own one of them. the bezels can be small...
ADVERTISEMENTS