So far we've been pretty skeptical of the budget iPhone leaks as they bear a very strong resemblance to a certain China-built Android phone. This, however, could be the money shot - the plastic budget iPhone with FCC labels on the back.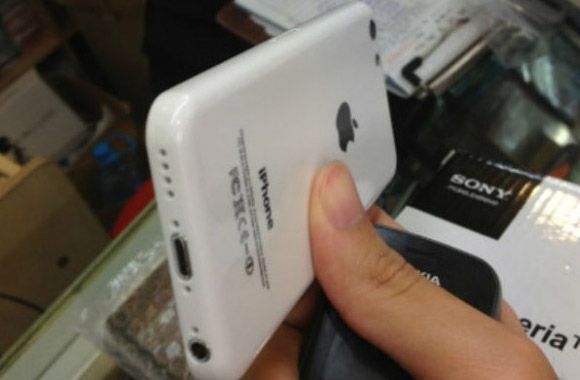 None of the other leaks we've seen (and there have been plenty) had such labels. The labels could, of course, be faked quite easily (especially in a blurry shot like this). Still, we're on the lookout for official FCC docs - a non-blurry shot with the FCC ID clearly visible would be a great start.
Anyway, the rumor mill also says that this budget iPhone will be unveiled on September 6. There are other rumors that contradict this date so we'll see. For what it's worth, the iPhone 5 was announced September 12.
S
I wish tat the this iPhone have a Mini-SIM
R
Apple product leaks, like aliens and UFOs, tend to show themselves to people with poor photography skills.
ADVERTISEMENTS